Hello everybody! Between two recipes I wanted to do a useful creative project and that has a great effect on the holiday tables! As a result, folding napkins in pine tree was absolutely a must. I like to make napkin folds from time to time and the pine shape folds I hadn't done yet. All it asked was to be tried!
For the test, I used a patterned napkin so that you could better understand the steps. Of course, green, white, red, red, silver or gold napkins will make a wow effect with your beautiful dishes:)
Let's go for the DIY tutorial, step by step:
For this folding, it is necessary to have a square napkin.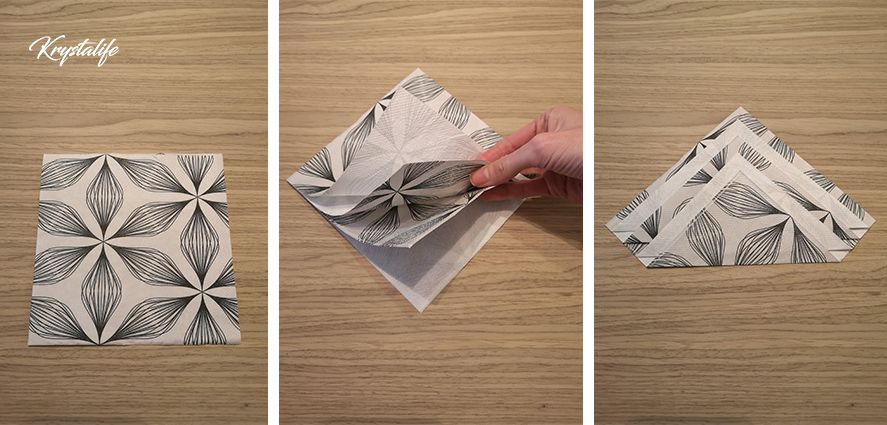 1/ Fold the 4 sides of the napkin as above.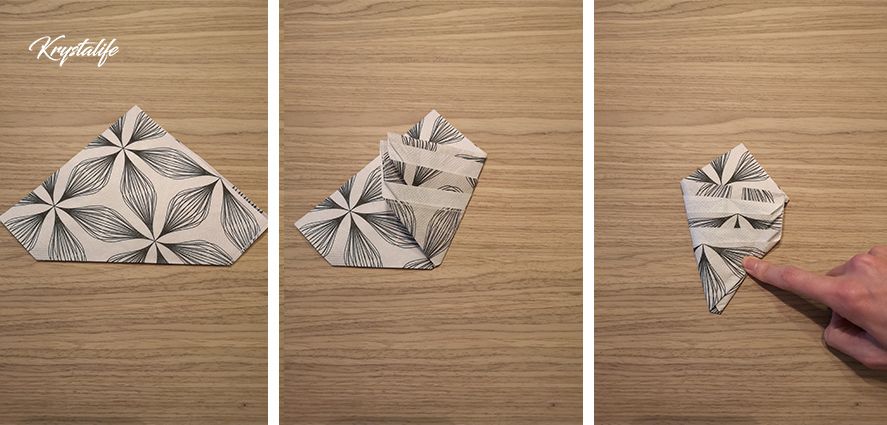 2/ Turn the towel over.
3/ Bend the right side and then the left side to obtain a conical shape. Slightly fold back what may protrude to the side.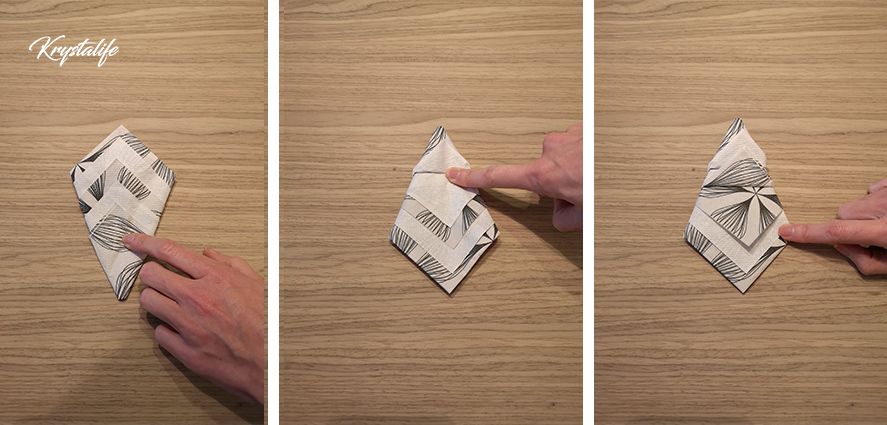 4/ Turn the towel over to see the back.
5/ Reposition the top / bottom to have the tip on the top, it will be the top of the tree.
6/ Start bending the small points on top.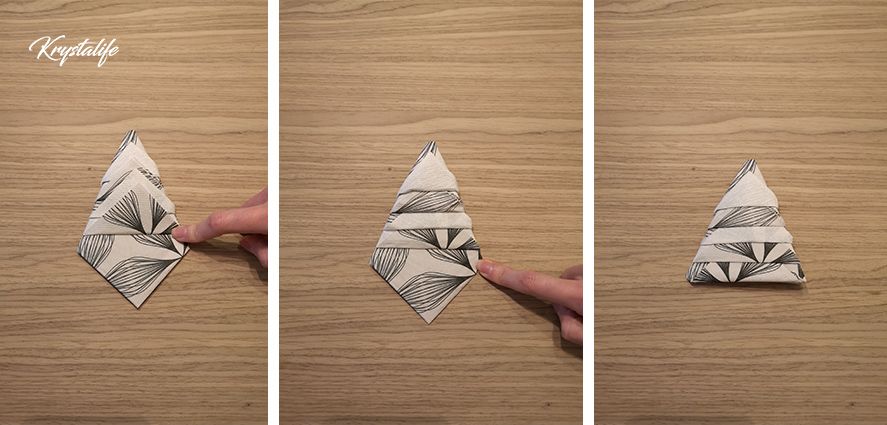 7/ Insert the tips under the top space. Until we get the final shape of the tree.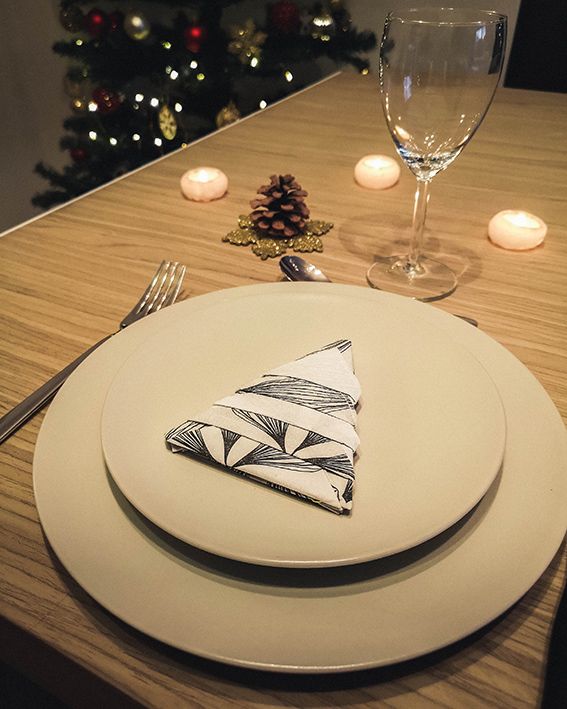 The folding of the napkin can be left as it is. The effect of the pine tree remains flat.
You can also do its variant: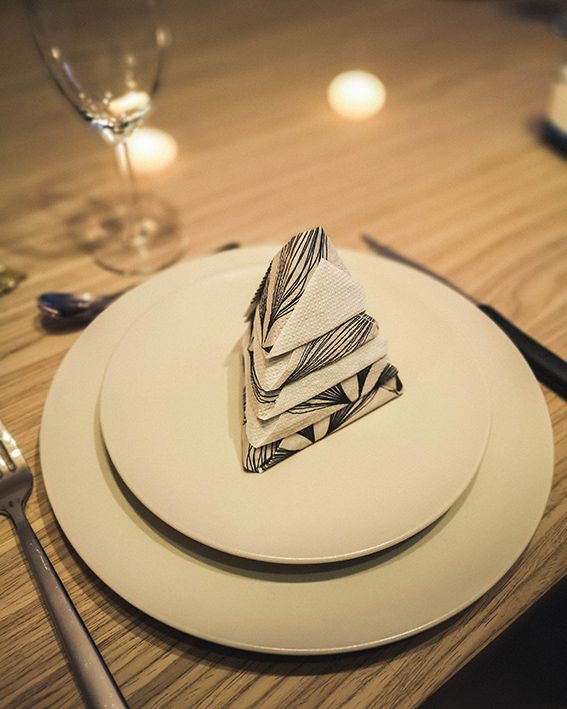 By slightly modifying the folding of pine tree napkins. Simply open both sides on the back.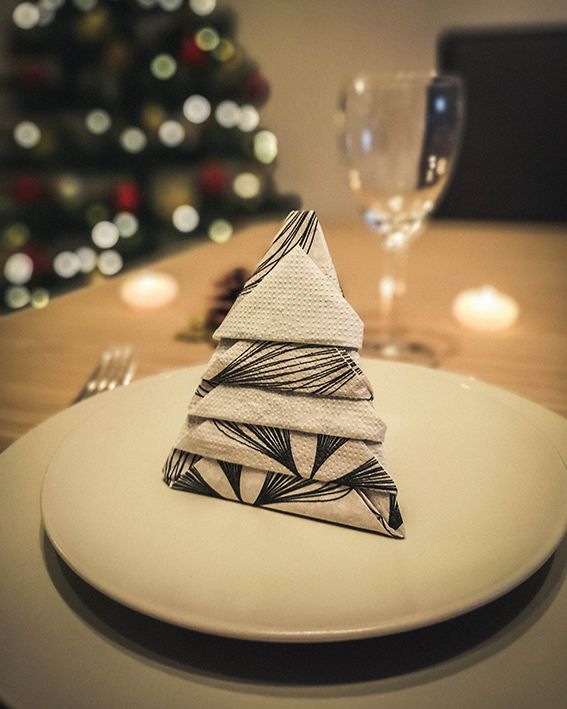 I'm won over by this nice folding, it's easy and it adds a delicate winter decoration to the table. You can of course add other elements according to your desires, such as pine cones, candles, a branch of a pine tree…
And you? How do you like this folding? Are you going to try this year?