Craving chocolate? Brownie? Here is my version of the healthy brownie with oatmeal! A gourmet recipe that will please everyone because this cake is so soft with melting chocolate pieces. Chocolate lovers, this is really for you! For a dessert, as a snack or even for breakfast, it's perfect! It's a gluten free recipe, oatmeal replaces the traditional wheat flour, and lactose free if you want too.
As a summer recipe, I recommend the chocolate cake with zucchini, it is really amazing: the recipe for chocolate zucchini cake.

Ingredients for the healthy brownie with oatmeal :
2 ripe bananas
2 eggs
175ml / 3/4 cup milk of your choice (almond for me)
75ml / 1/4 cup maple syrup
2 tablespoons of oil (I used coconut oil)
240g / 2 cups oats
60g / 1/2 cup cocoa powder (without sugar)
1 tsp of baking powder or baking soda
a pinch of salt
100g / 1/3 cup chocolate pieces (plus more for topping)
optional: walnut or hazelnut or almond or pistachio pieces for topping.

Instructions:
1/ Preheat the oven to 180°C / 350°F and butter a square silicone mold (put a parchment paper if you have a rigid mold).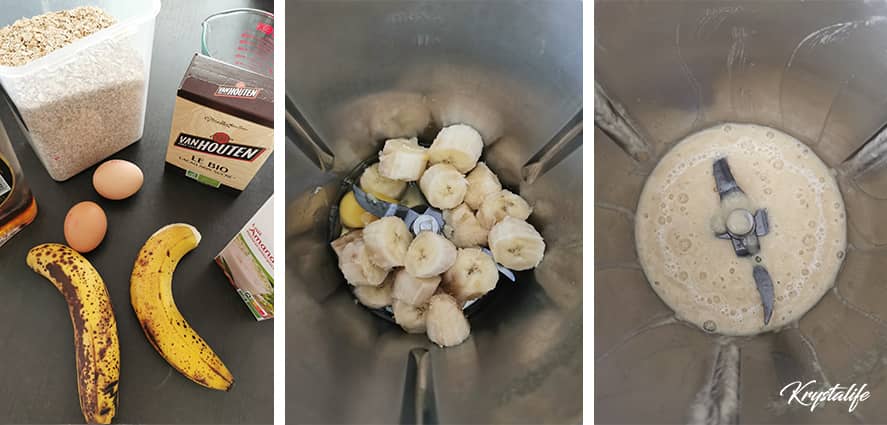 2/ Put the 2 bananas and 2 eggs in a blender or mixer and blend until smooth.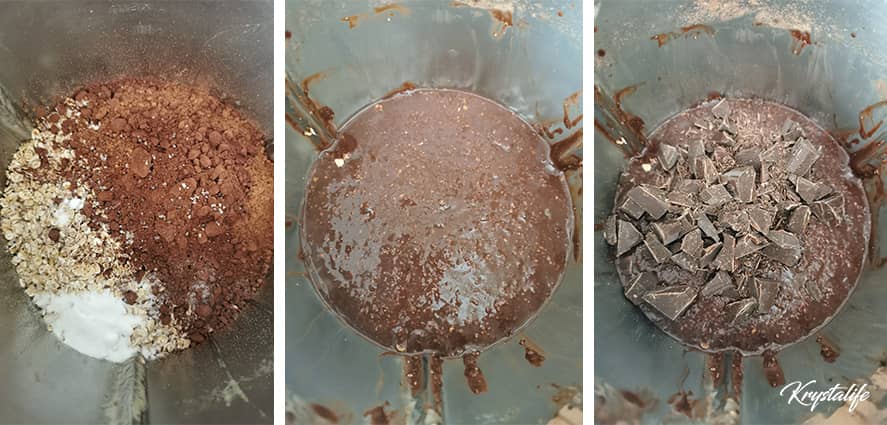 3/ Add the rest of the ingredients except the chocolate pieces and mix again.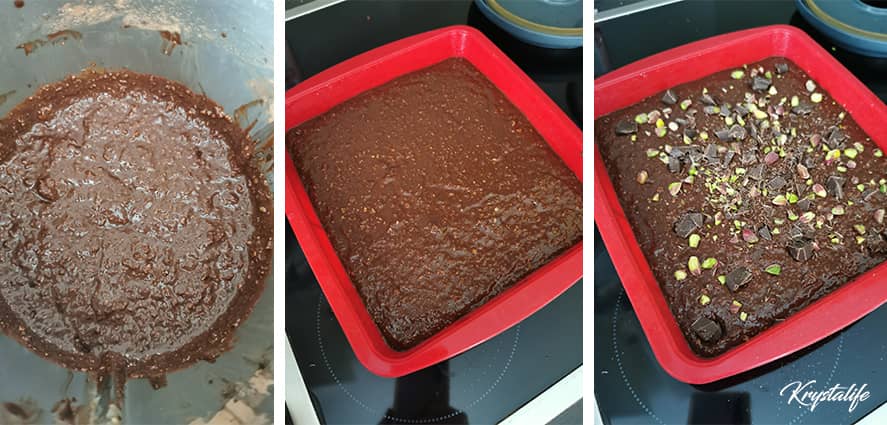 4/ Stir the mixture with the chocolate pieces and pour it into the mould.
5/ Smooth out the top then cover with additional chocolate pieces (optional: dried fruit pieces) and bake for about 35 minutes.
Cut and taste!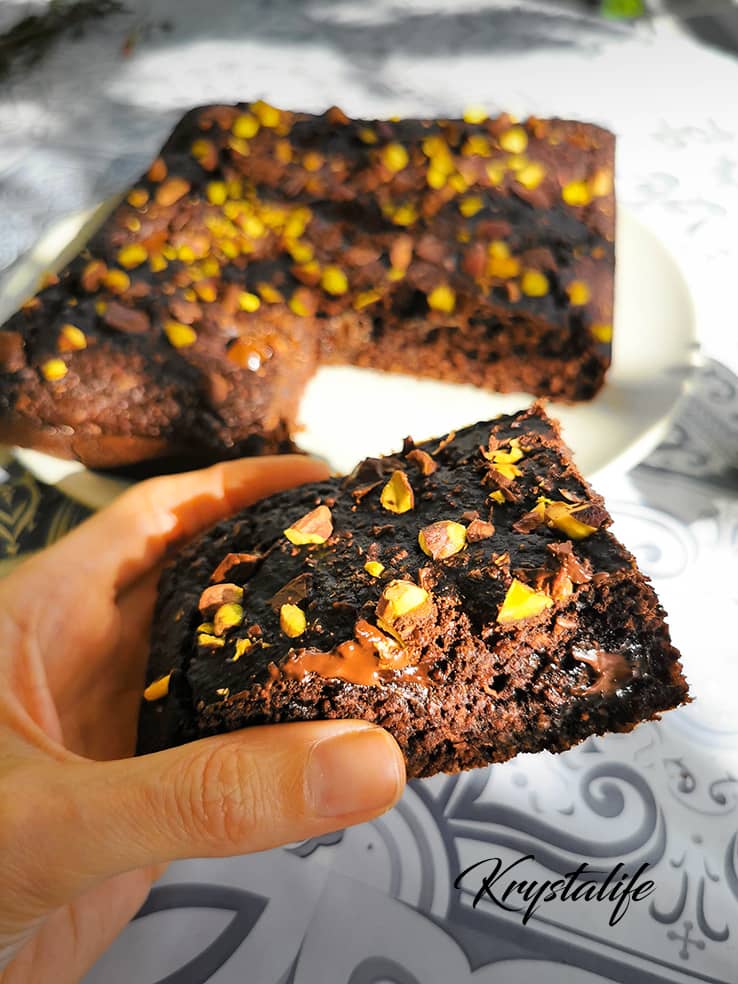 When the brownie come out of the oven, the chocolate pieces are still so melted and it is really delicious!
Do you like this kind of chocolate cake? What is your favorite cake?