This summer, the weather is quite capricious, it feels like autumn sometimes and it makes us want to eat something a bit more consistent! I had a few ripe bananas left over so I decided to make a healthy banana bread with chocolate pieces 🙂 You don't have to use it if you don't like chocolate 😉 but it's absolutely delicious especially when the banana bread is still a bit warm, the chocolate is still runny! You can use pieces of walnuts instead or even raisins that you have soaked in rum beforehand.

Ingredient:
3 eggs
3 bananas (about 250g)
120ml coconut oil
70ml honey or maple syrup
70ml milk (soy milk for me)
290g flour (of your choice)
1/2 tsp salt
1 tsp bicarbonate (not baking powder)
vanilla powder and/or cinnamon (1/2 tsp)
optional: chocolate pieces (e.g. 120g) / nut pieces or even raisins.

Preparation of the healthy recipe:
1/ Preheat the oven to 160°c.
2/ Grease a loaf pan and set aside.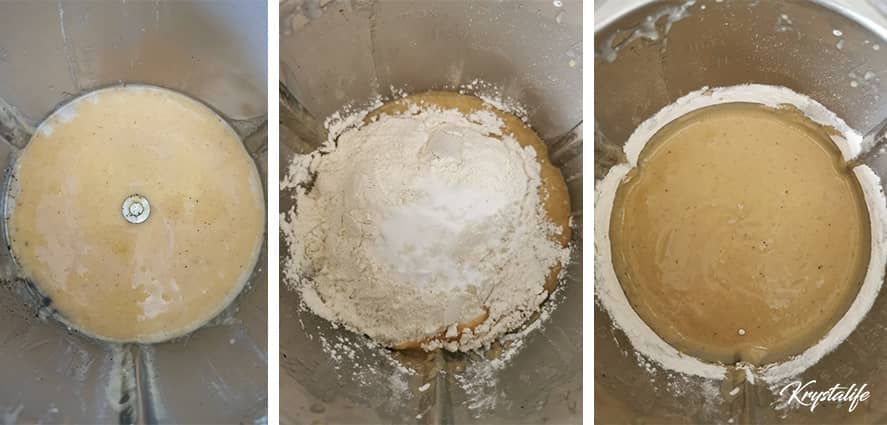 3/ In a medium bowl, mix the flour, vanilla/cinnamon, baking soda and salt. Set aside.
4/ In a large bowl, beat the eggs, oil, honey, and milk for 2 minutes.
5/ Mash the bananas – I mash 2 and a half bananas, keeping one half cut lengthways to decorate the top of the cake – then fold them into the flour mixture.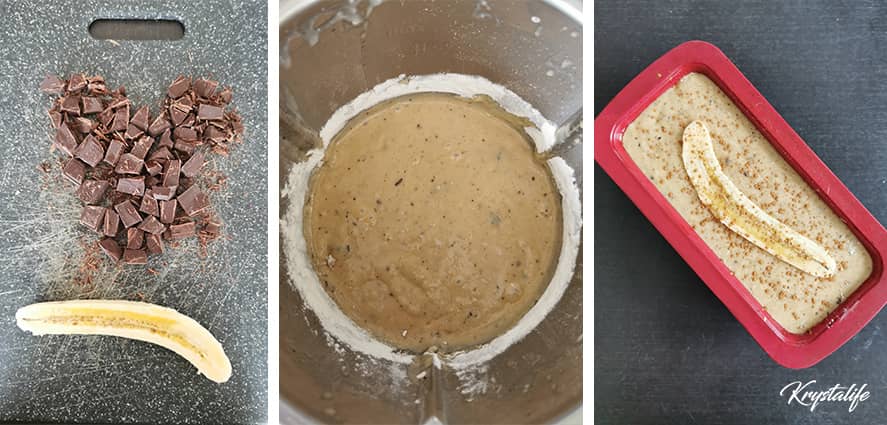 6/ Add the chocolate chips (or any other addition you like).
77/ Pour the batter into the greased pan, and add half a banana on top (optional) then sprinkle with cinnamon or sugar.
8/ Bake for about 1 hour or until a knife inserted comes out clean. Leave to cool for 10 minutes before turning out.
Et voilà !