My Instagram story of Sunday December 22nd with my mulled wine was quite successful, and after the survey, many of you asked me for my recipe for Christmas mulled wine.
Typical drink of the end of the year, I give you with pleasure my spicy recipe. If you like the mixture of orange and spices, you will surely like this wine. And its preparation gives a wonderful smell in the house.
Anti-waste idea: Since the orange is not used up completely, I took the opportunity to make an arugula/orange salad. A mixture that works perfectly, the orange softens the bitterness of the arugula.

Preparation: 10 min | Cooking: 30 min | Total time: 40 min
Ingredients:
1 bottle of red wine
1 star of badian
80g caster sugar
1 organic orange (2 slices + zest)
2-3 cinnamon sticks
3 cloves
1/2 tbsp powdered ginger, or a small slice of fresh ginger

Preparation: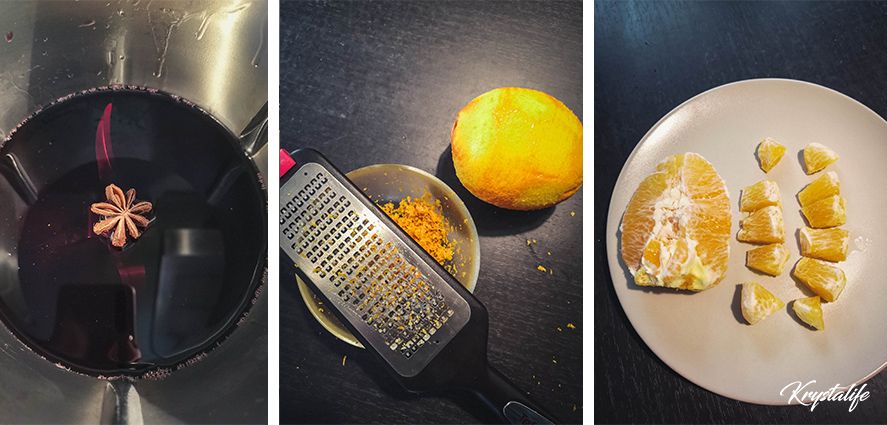 1/ Pour the wine into a saucepan with the star anise. Heat for 10 minutes until the wine is simmering.
2/ Wash, zest and take 2 slices of the orange that you dice into small cubes.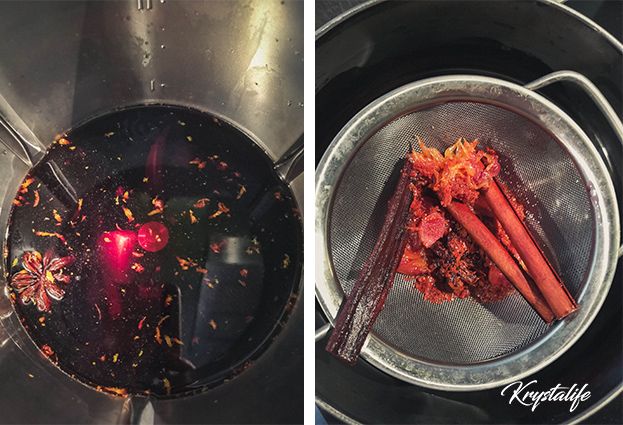 3/ Add the rest of the ingredients with the wine: sugar, orange pieces, zest, cinnamon sticks, cloves and ginger. Cover and cook the preparation for 20 minutes.
4/ Filter the wine through a fine-mesh sieve to recover all the pieces.
This good Christmas mulled wine is ready for tasting!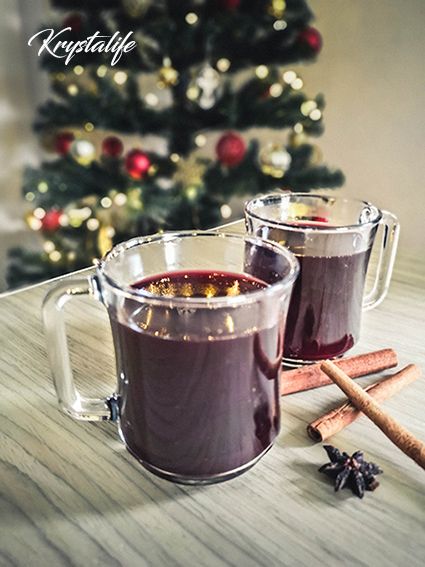 I wish you a very happy christmas holiday! Enjoy these moments with your loved ones 🙂