There was a recipe I've been wanting to make for ages, but hadn't gotten around to it. That of cinnamon rolls – or in good French – cinnamon rolls! I loved these little buns I discovered during a trip to Canada. Cinnamon is one of my favorite spices and the marriage with the bun is delicious.
I chose not to put a lot of sugar, you can of course add some to make the taste more pronounced.

Ingredient:
Bread:
350g of flour
45g of sugar
60g of softened butter
125ml / 125g of milk (soy milk for me)
1/2 tsp of salt
20g fresh baker's yeast (1/2 cube)
1 egg
Filling:
50g butter
2 tbsp cinnamon
30g sugar
+ 1 egg for browning the buns (optional)

Preparation:
1/ Mix the fresh yeast with the warm milk (not more than 37°c).
2/ Add the rest of the ingredients for the dough to the bowl: flour, sugar, butter, egg and salt and knead for 5 to 10 minutes. Once the dough is ready, cover it with a cloth and leave it to rest for 1 to 2 hours.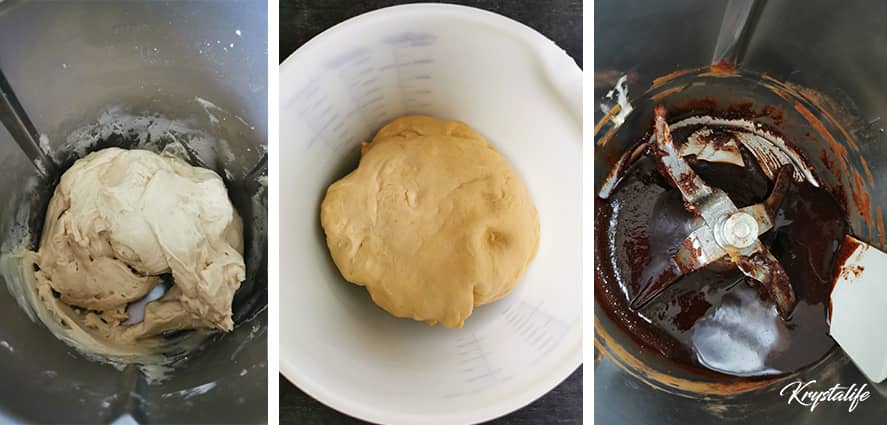 3/ Melt the filling in a saucepan: 50g butter, 2 tbsp cinnamon and 30g sugar.
4/ On a silicone tray or baking paper, roll out the dough into a rectangle. It should be about 5 mm thick.
5/ Add the filling evenly over the entire pastry.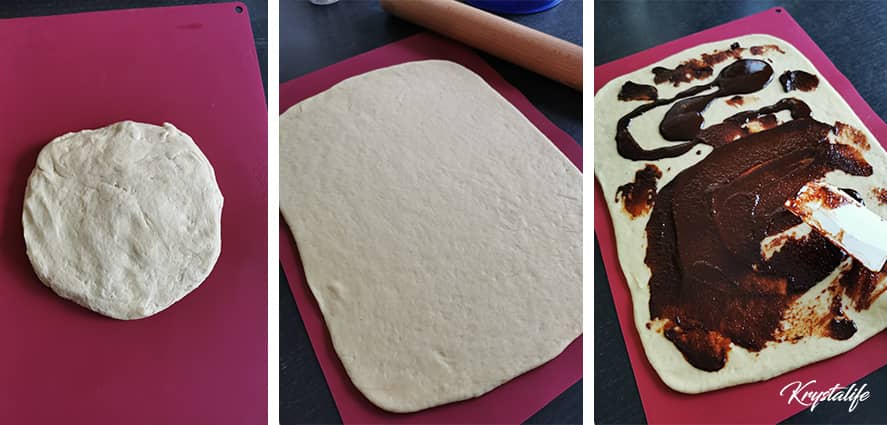 6/ Roll out the dough like a roll cake
if you want big rolls, roll lengthwise (the buns will be bigger and there will be less of them)
if you want small rolls, roll widthways (the buns will be smaller but there will be more of them)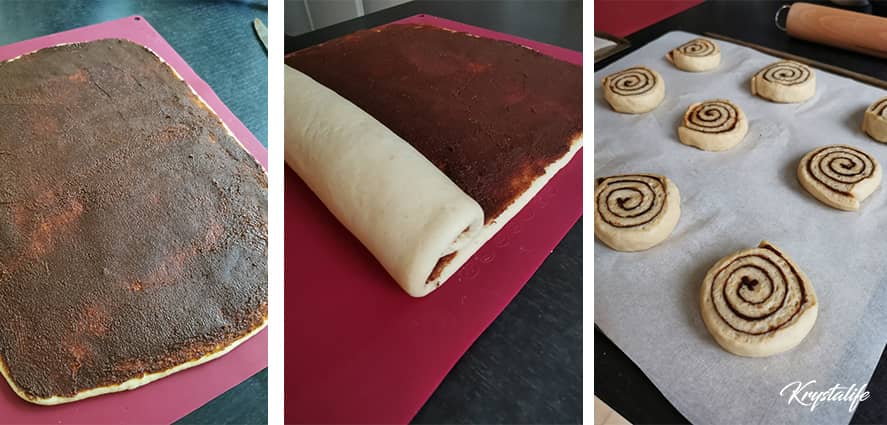 7/ Using a knife, cut 2cm thick slices and place them on a baking tray on which you have previously put baking paper.
8/ Let the buns rise for about 1 hour (they will double in size).
9/ Preheat the oven to 180°c.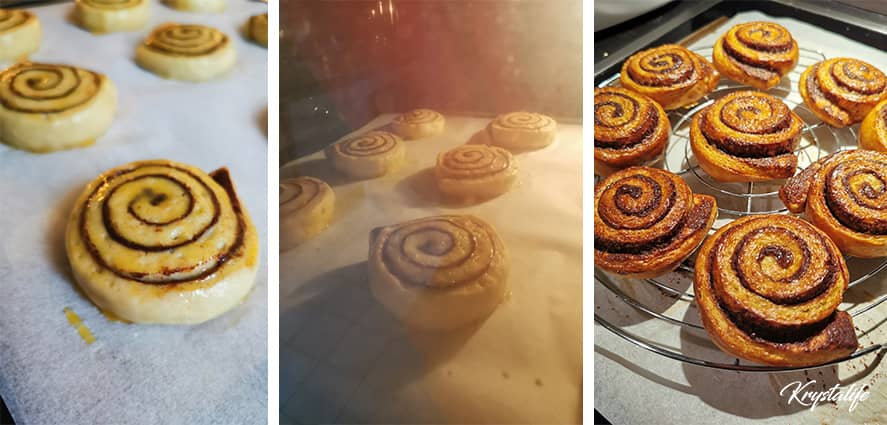 10/ You can brown the buns by adding egg yolk with a brush and then bake the buns for 15 minutes.
It is possible to make a glaze on the top of the buns. Personally, I don't see the point of adding sugar but you can do it if you want 🙂