Do you make your own homemade dough? I always try to make them, but due to lack of time and simplicity, the crust-less quiche version is ideal. So I turned to a crust-less quiche with leek this time, but know that you can put anything you want in it.
I used a T80 wheat flour but a gluten-free version with corn flour for example is also possible.
This time I wanted to use small Ø10cm moulds (11 mini quiches for this recipe) but you can also use a Ø24cm mould. The advantage of small molds is a significant reduction in cooking time:) Perfect when you're in a hurry!

Variants :
Vary the flavours according to the vegetables you have: spinach, cherry tomatoes, mushrooms, peas, etc.
Lactose-free: do not use cheese and just sprinkle with sesame seeds.

Preparation: 10 minutes | Cooking: 20 to 40 minutes depending on the mould

Ingredients :
1 leek
40 ml milk (vegetable for me: plain soy milk)
3 eggs
100g of flour
80g of comté or gruyère cheese
1 shallot
1 clove of garlic
olive oil
1 c.a.c. of turmeric
a pinch of nutmeg
salt, pepper

Preparation :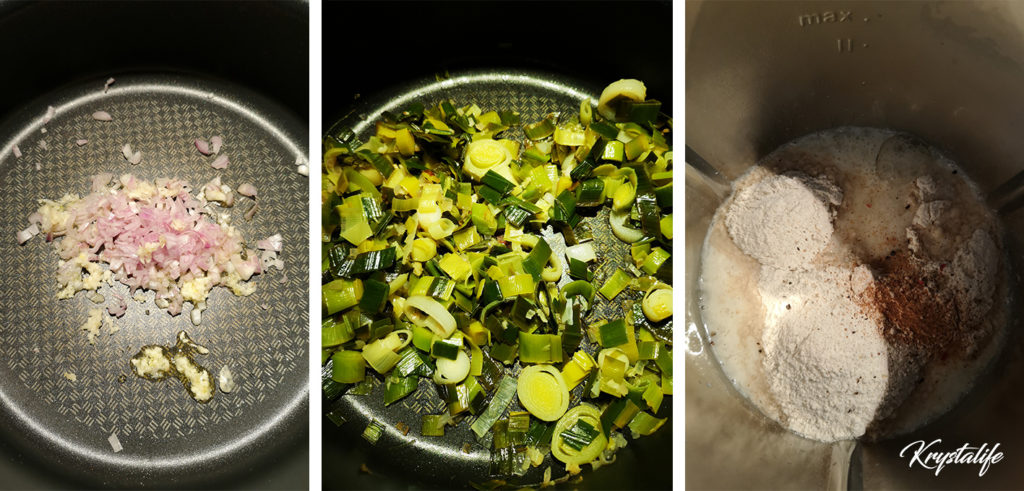 1/ Preheat the oven to 180°c. Oil a pie dish and set aside.
2/ Slice the shallot and garlic and fry them in a pan with some olive oil.
3/ Cut the leek into pieces (slices) and add to the previous preparation. Season with salt and pepper. Cook the leek slowly, adding a little water and stirring. Stop as soon as it is cooked.
4/ In a food processor, combine the eggs, milk, flour, nutmeg, salt and pepper. (Also works without robot, it's just faster:)) ).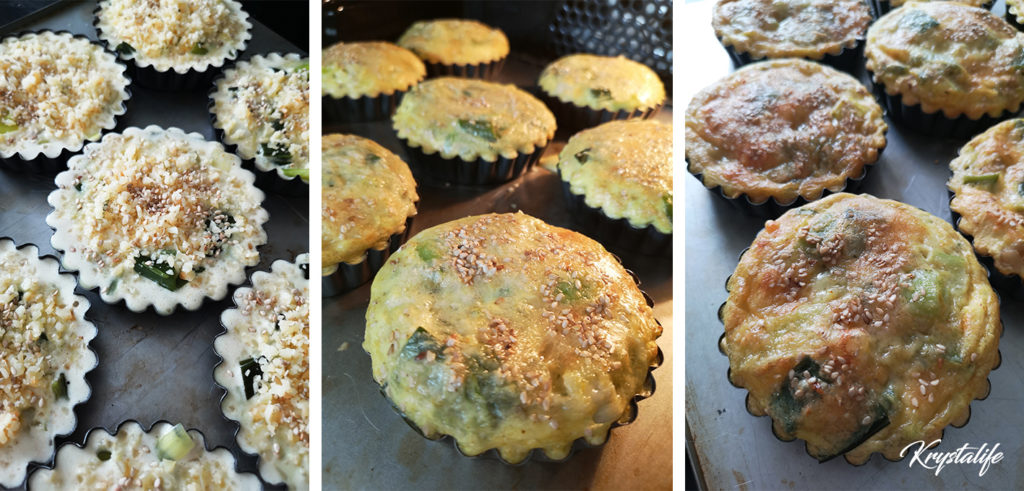 5/ Put the cooked leek pieces in the moulds and pour the preparation.
6/ Grate cheese such as comté cheese or gruyère on top and sprinkle with a few sesame seeds.
7/ Bake 40 min in a Ø24cm mould or 20 minutes in small Ø10cm moulds (or until golden brown).