If you're looking for a simple, delicious and customizable recipe to impress your guests, you've come to the right place. This easy crackers recipe is not only simple to prepare but also perfect for any occasion. Whether it's for an appetizer, a picnic, a snack or a dinner party, crackers are always a great option. They are easy to prepare, tasty and can be made in many different ways. You can serve them with cheese, cold cuts, fresh vegetables or dips. The possibilities are endless! You can vary the flavours to suit your taste and your mood.
Simple ingredients for tasty crackers
This recipe for crackers requires only simple basic ingredients that you can find in your kitchen. You can then add ingredients such as spices, herbs, chopped nuts, seeds or even grated cheese to give your biscuits an original touch.

Preparation: 15 minutes | Cooking time: 10-15 minutes | Total time: 25-30 minutes
Ingredients:
To make these savoury biscuits you will need the following ingredients:
200g flour
1 egg
1/2 teaspoon baking powder or baking soda
50g olive oil
20g water
1 tsp salt
2 tbsp pizza herbs (alternative: paprika, curry, sesame seeds, etc.)
Preparation of the easy crackers: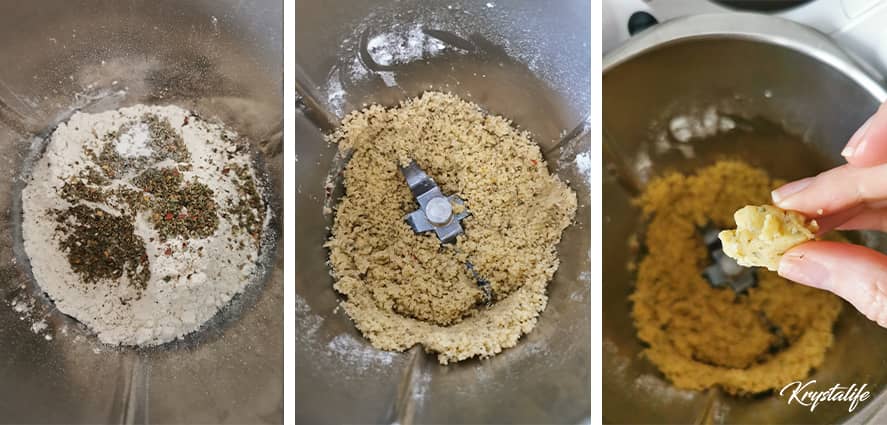 Mix the flour, yeast, pizza herbs and salt in a bowl or food processor.
Add the egg, then the olive oil and water.
Knead until you have a smooth ball of dough that pulls away from the sides. With the food processor, the result will be different: tiny balls will form. Simply press them together to make them stick together like shortcrust pastry.
Preheat the oven.
Roll out the dough on a lightly floured work surface to a thickness of about 4mm. The biscuit will thicken a little during baking.
Using a biscuit cutter or simply a knife, cut out the biscuits and place them on a baking tray covered with baking paper.
Prick each biscuit with a fork.
Bake in the oven for 10 to 15 minutes (in a hot oven) or until the crackers are golden brown.
Remove from the oven and leave to cool on a wire rack.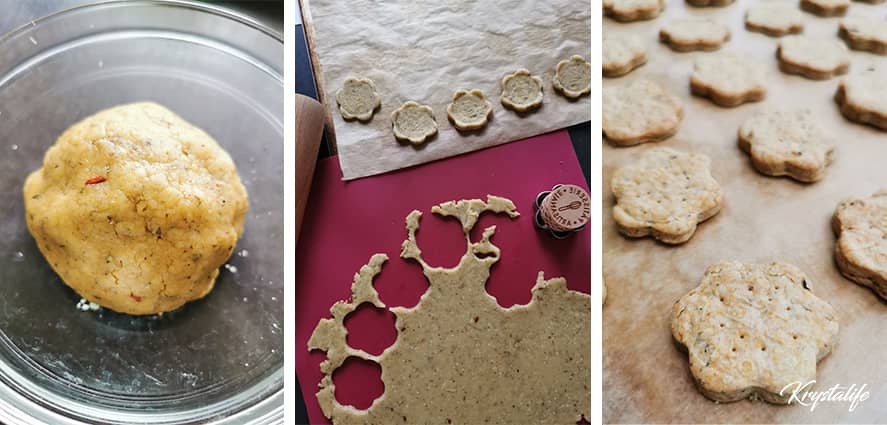 Tips and variations:
You can replace the pizza herbs with grated cheese, chopped olives or crushed nuts for a different flavour.
For a spicier version, add a pinch of cayenne pepper to the dough.
These crackers keep well in an airtight tin for several days. You can also freeze them for later use.

I hope you enjoy this easy crackers recipe and that it inspires you for future gourmet moments with family and friends!