Little end-of-year treats are always welcome, but we don't always have the time to cook everything. I already shared a recipe for Christmas cookies and their icing last year and this time I'm giving you my recipe for express shortbread biscuits.
Yes it is a faster recipe, which requires only flour, sugar, butter, egg and spices and especially less waiting even if it is always better to let the dough rest for 1 hour in the fridge.
You can flavor them as you want, 4 spices, 5 flavors, cinnamon, vanilla, orange essential oil,… again, the choice is wide!
For the icing, I also shared with you the white sugar icing (which you can colour with natural food colours) or the chocolate icing (with the possibility of flavouring with essential oils) in my previous Christmas cookie recipe.
For a little variety, I decided to make my express shortbread biscuits filled with raspberry jelly.

Preparation : 5 minutes | Cooking : 15-20 minutes
For about thirty cookies (depending on the size of your cookie cutters)
Ingredients :
250g of flour (9 oz)
120g sugar (4.25 oz)
120g butter (4.25 oz)
1 tbsp of spices (4 spices for example)
1 egg
a pinch of salt
1 sachet of vanilla sugar (optional)

Preparation :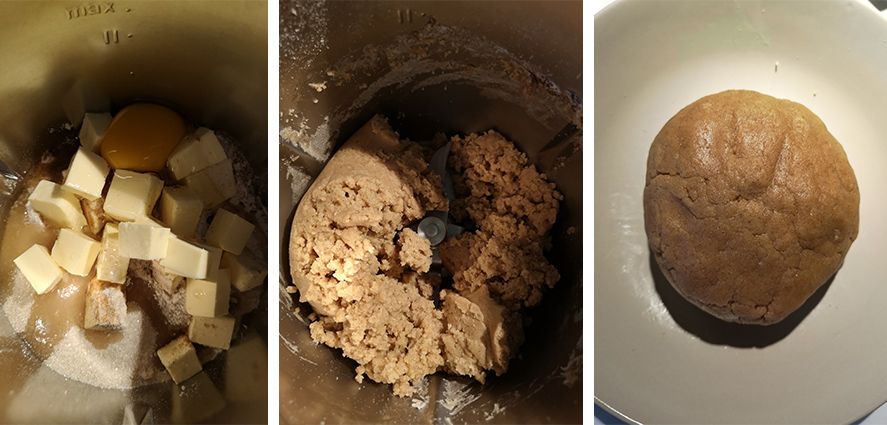 1/ In the bowl of your robot, mix all the ingredients for about 30 seconds so that the mixture is well homogeneous.
2/ Form a ball of dough and put it in the fridge for 15 minutes, if you don't have time, you can work the dough right away by adjusting it with flour if it becomes too soft.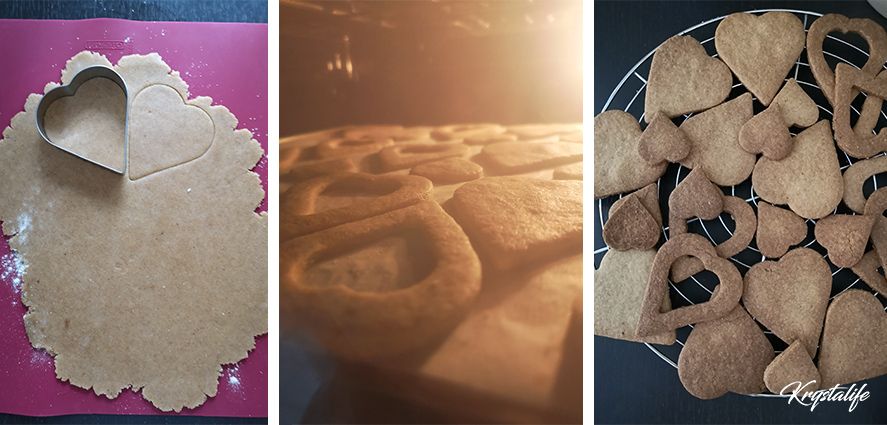 3/ Roll out the dough on a floured work surface. If it is too hard, wait a moment and knead it a little.
4/ Preheat the oven to 160°c (320°F).
5/ On a clean floured surface, roll out portions of dough to about 5mm thick. If the dough sticks to the roller, add a little flour on top.
6/ Prepare a baking sheet covered with baking paper and place the cut shapes on it with a cookie cutter.
If you have a convection oven (with fan), you can prepare several baking trays and put them in the oven at the same time.
7/ Bake the shortbread biscuits in the oven at 160°c (320°F) for 15-20 minutes, or until golden brown.
8/ Let the shortbread cool on a rack.
9/ You can stuff the biscuits with jam. I used raspberry jelly and white sugar icing to make them more festive for the Christmas holidays.