To change a little bit from the traditional wraps and my latest recipe for of red lentils wraps, I went for falafels! A very tasty recipe that will surely make you want to make falafel wraps too!
I still had tomatoes and I used them for the garnish. You can of course change the ingredients and put fresh vegetables : green salad, olives, red cabbage or kale… or ready-cooked vegetables. Anything you want!

Preparation: 20 min. | Cooking: 30 min. | Total time: 50 minutes
Ingredients for about 6 wraps
Ingredients for falafels: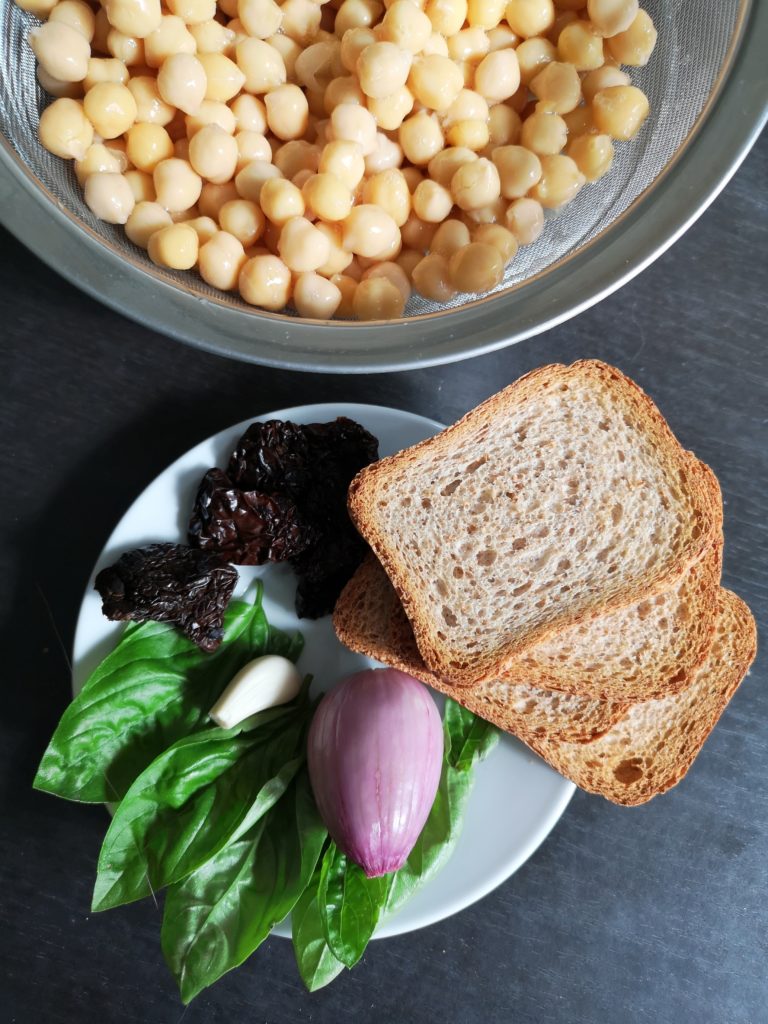 chickpeas from a 400g can
1 garlic
1 shallot
10 basil leaves
2 tbsp breadcrumbs (4 mixed rusks)
4 dried tomatoes
1/2 tbsp paprika
1/2 tbsp cumin
salt, pepper
olive oil
Ingredients for wraps filling:
6 wraps (wheat cakes, corn,…)
2-3 tomatoes, chopped
spinach shoots / salads cut into pieces
1-2 avocados in pieces
optional: chia seeds / sesame seeds (for decoration)
Sauce :
2 tbsp. tahini (sesame purée)
a pinch of paprika
1 tbsp lemon juice
2 tbsp of water
optional: 1 tbsp maple syrup

Preparation:
1/ Drain the chickpeas well.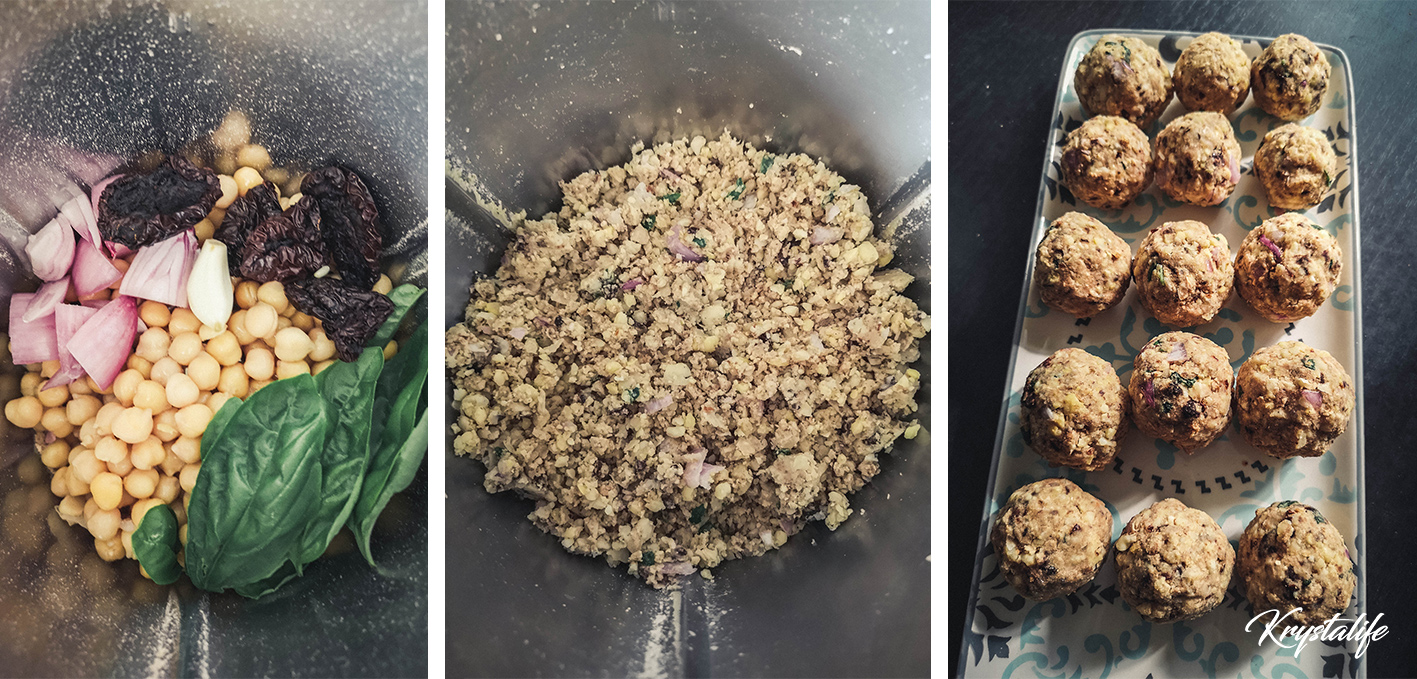 2/ Put all the ingredients for the falafels in a food processor and blend until the mixture is largely decomposed, but stop before it turns into a puree. Test the consistency by forming a ball with your hand. If it does not hold, mix the mixture a little more.
3/ Place the falafel mixture in the refrigerator while proceeding to the next step.
4/ Add about 3cm of olive oil to a frying pan over low – medium heat and let it heat.
5/ Check if the oil is hot by adding a small amount of the falafel mixture. Once the oil is hot, remove the falafel mixture from the refrigerator and shape it into about 15 balls (I made some pretty big balls, you can make them smaller and you will have more). Gently add the meatballs to the hot oil and fry for 5-7 minutes on each side until golden and crispy. Make sure the falafels do not touch each other.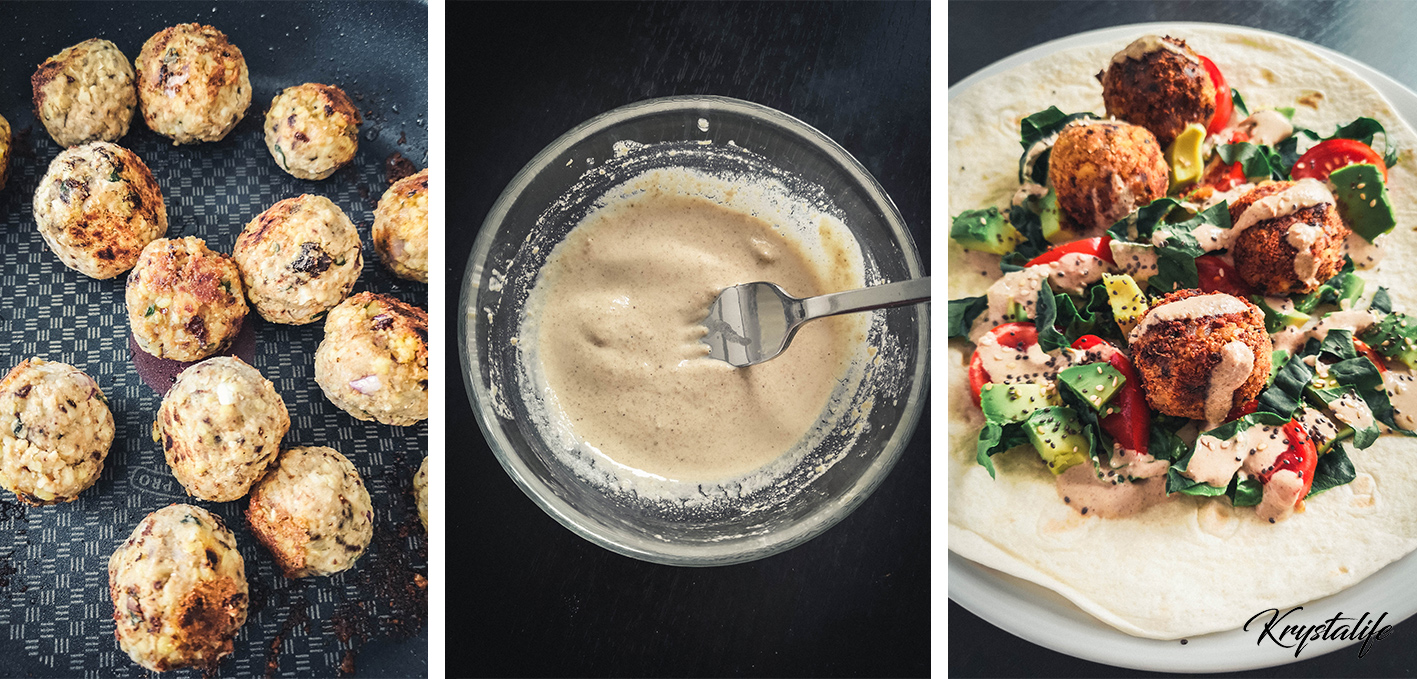 6/ Place the falafels on an absorbent paper to remove the excess oil.
7/ To make the falafel wrap, add the sprouts of spinach, pieces of tomatoes. Then place a 3-4 falafels on top.
8/ Mix all the ingredients of the tahini sauce in a small bowl. If the sauce is too thick, simply add more water, then sprinkle the falafels and garnish. Finish with a pinch of chia seeds. Repeat the operation for the other wraps.