We all know coffee tiramisu, but also its chocolate or raspberry variants, but this time I wanted something really new. I had seen a recipe with lemon in the past and I thought it was a good idea. Nothing like a fresh and fruity dessert 🙂 So here is my version of lemon tiramisu, and believe me, it's a delight!

Preparation : 20 min | Rest : 5 heures | Total time : 5h20
Ingredients:
2 eggs
1 egg yolk
130g sugar
500g mascarpone
300g sponge biscuits
400ml water
70g sugar
2 lemons
20ml limoncello

Preparation:
1/ For the lemon syrup, put the 400ml of water + 70g of sugar + the zest of a lemon in a saucepan.
2/ Bring the mixture to the boil and leave to cool, then add the 20ml of limoncello.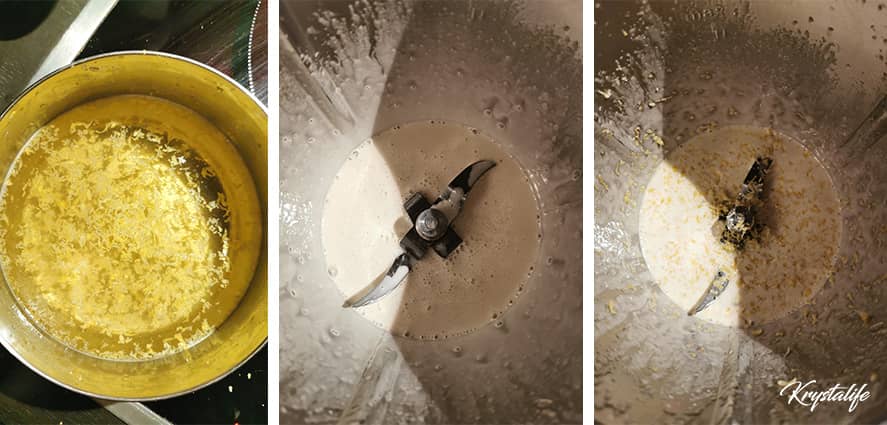 3/ Put the eggs, egg yolk and sugar in a bowl and whisk the mixture until it whitens (if you have a food processor, add the whisk first and then whisk for about 6min).
4/ Remove the whisk and add the lemon juice and zest, then gradually add the mascarpone while mixing the mixture.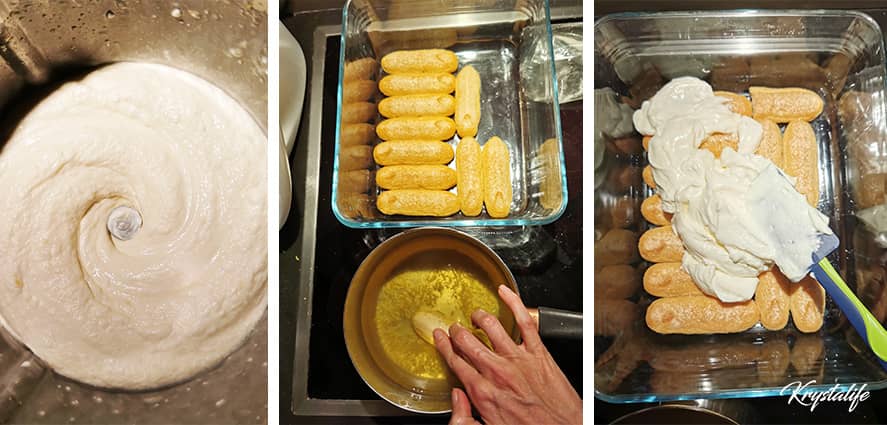 5/ Quickly dip the biscuits with a spoon (half the amount) into the cold lemon syrup to soak them without breaking them, then arrange them on the bottom of a rectangular dish.
6/ Spread half of the mascarpone mixture over the biscuits to cover them.
7/ Cover with the remaining half of the soaked biscuits and spread the last layer of mascarpone again.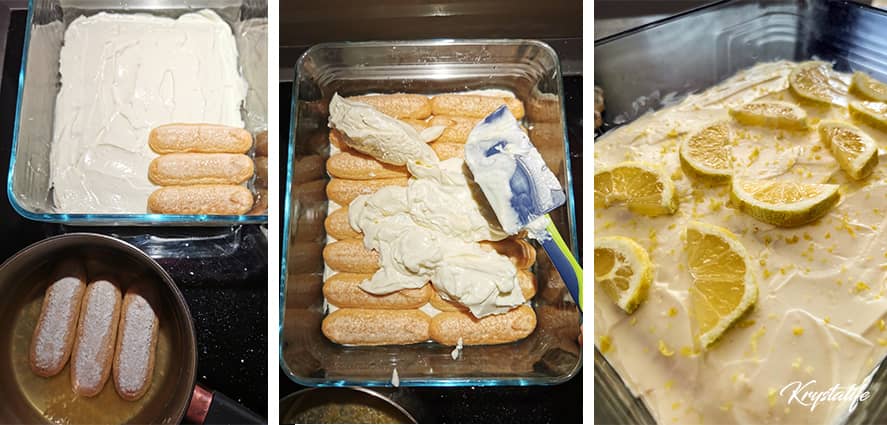 8/ For decoration, you can cut slices of lemon and place them on top of the mascarpone.
9/ Cover the dish with cling film and refrigerate for about 5 hours.