The cherry season is in full swing and the harvest is often very successful and to avoid wasting any of them, the solution is to bake them and make a good clafoutis! This year, I wanted to change from the traditional recipe which is slightly vanilla and I turned to a little more exotic flavors. I liked this version so much that I'm happy to give you the recipe of my rum coconut cherry clafoutis 🙂
Preparation: 10 min | Cooking time: 40 minutes | Total time: 50 minutes
Ingredient:
500g of cherries approximately.
70g of sugar + 20g for the mould (I use xylitol = sugar from the bakery, see below)
100g of flour
20g coconut powder
4 eggs
280g milk (soy milk for me)
15g of rum
coconut oil for the mold (or butter if you prefer)
Xylitol
It is a natural sugar, most often derived from birch bark. Its main advantage is that it is about half as caloric as conventional sugar and has a very low glycemic index.
Préparation: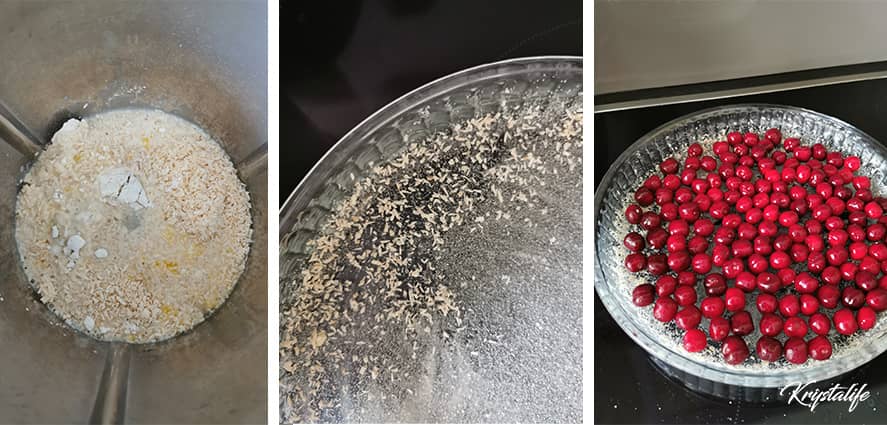 1/ Preheat the oven to 180°c.
2/ Oil the baking pan with coconut oil (or butter if you don't have any) then sprinkle with sugar (about 20g) I also sprinkled with coconut powder it's optional.
3/ Spread the cherries in the mould.
4/ In a bowl (or your blender), add the sugar, flour, coconut powder and salt. Mix well if you don't have a mixer, then add the eggs and milk gradually as well as the rum and mix well.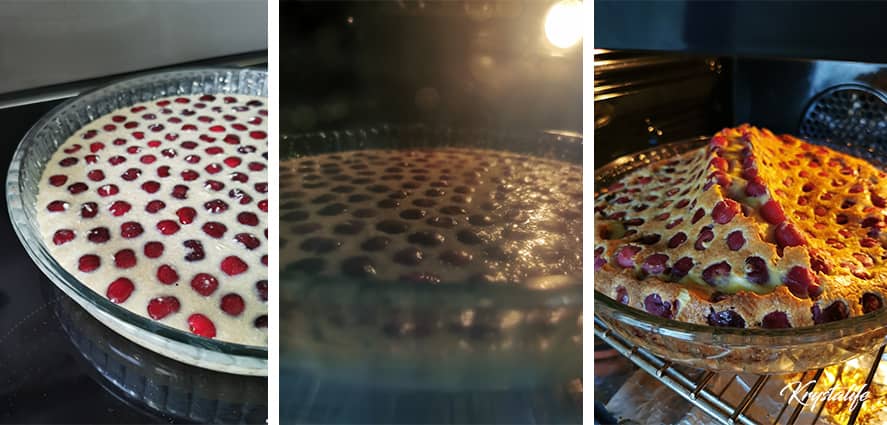 5/ Pour the mixture over the cherries and bake for 40 minutes at 180°c.
6/ Optional: After baking, sprinkle with sugar and let cool.
Tip: You can replace the cherries with other fruits such as apricot, pear, …