I received a box of fruits and vegetables, including sweet potatoes. Instead of making sweet potato chips, I wanted to travel tastefully and my choice was sweet potato curry.
It is a very simple and quick recipe to make. Vegetables can be modified according to what you have and you can adapt the amount of spices. I used curry paste (cooked with garlic, turmeric, fenugreek and coriander) but you can also put curry powder and add a clove of garlic and fresh coriander.
For people who don't like the taste of coconut, you can replace it with yogurt and a bit of water.
Served with rice, it is a guaranteed success!

Preparation: 10 min. | Cooking: 25 min. | Total time: 35 minutes
Ingredients for 4-5 people :
500g sweet potatoes (about 17.63oz)
a can of peeled tomatoes (400g ~ 13.5256oz)
200ml (6.76oz) coconut milk (yoghurt if you don't like coconut)
100g (3.52oz) frozen peas
100g (3.52oz) frozen beans
1 handful of spinach shoots
1 beautiful onion
2 tbsp fresh ginger, finely chopped
3 tbsp of sweet curry paste (for me it's already spicy!)
coconut or olive oil
optional: 1 lime

Preparation :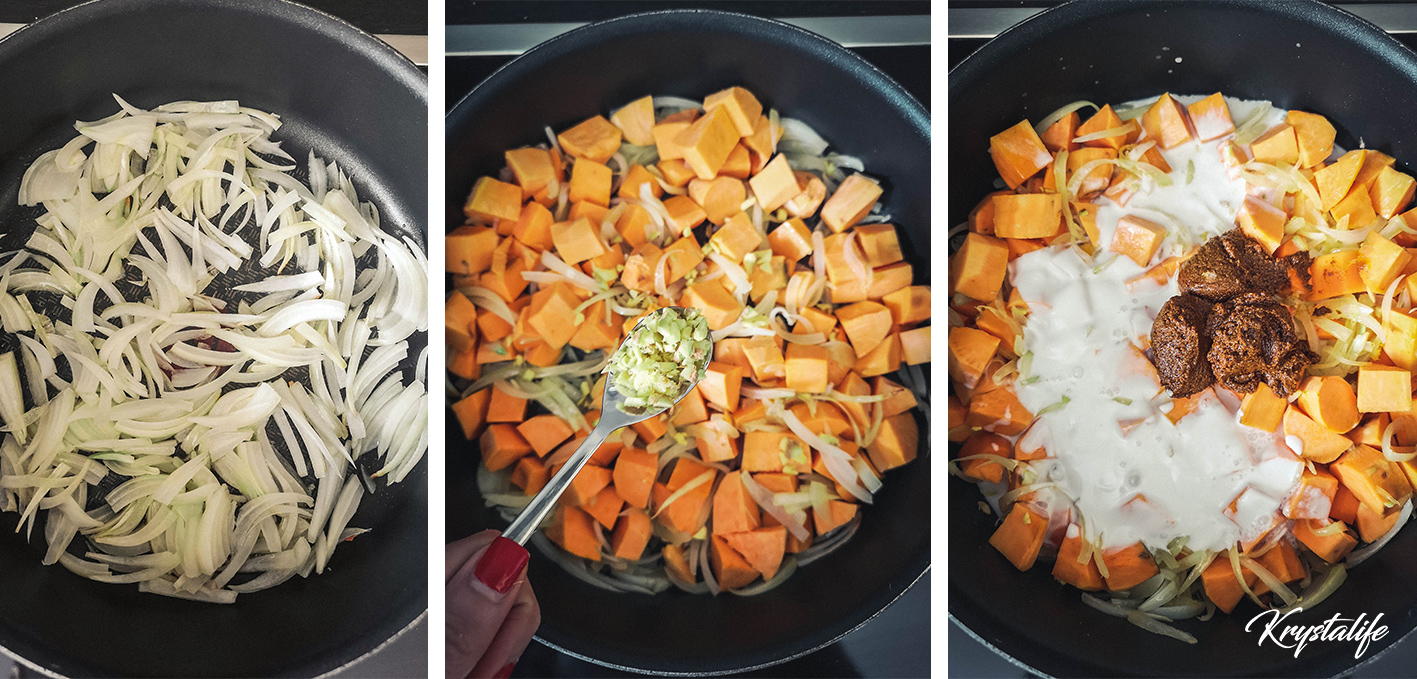 1/ In a pot, put 3 tbsp of coconut or olive oil and brown the chopped onion. Meanwhile, peel and dice the sweet potatoes (the smaller they are, the faster they will cook).
2/ Add the sweet potato cubes, ginger and cook for a few minutes.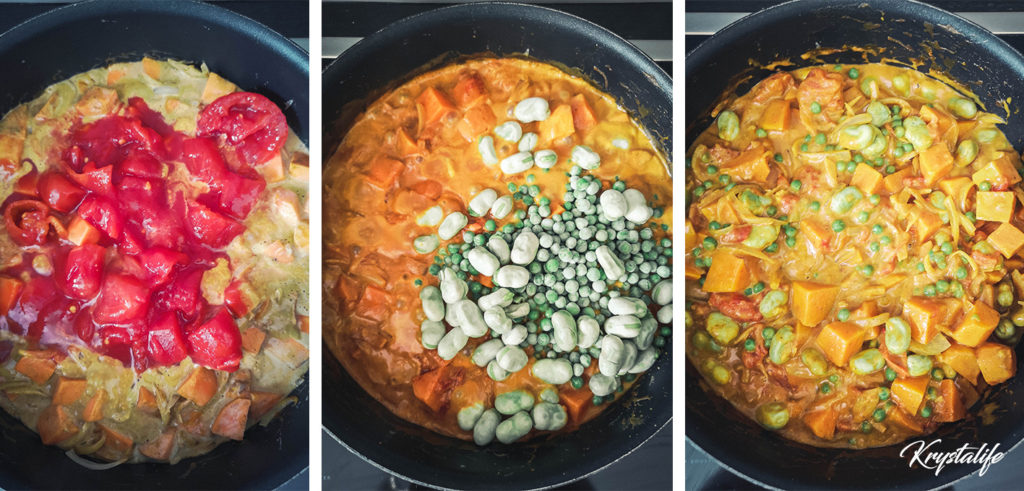 3/ Stir in the coconut milk, curry paste and peeled tomatoes in pieces. Stir well and cook for 15 minutes with a lid. Stir from time to time.
4/ Add the peas, beans and extend the cooking time by 5 minutes.
5/ Add the lime juice and spinach shoots (keep a few leaves to decorate your plates).
You can prepare the plates and enjoy your sweet potato curry 🙂