In this period of containment, I accelerated my search for alternative recipes. I was in the mood for a hamburger but with a vegan steak with tofu. The validation was unanimous, which is why I am sharing it with you with great pleasure!
Tofu provides the vegetable proteins, so we will still have a protein intake even if we don't have the burger. This recipe is suitable for both vegetarian and vegan diets, so it's good for everyone!
The second main ingredient is beets. It will give this colourful aspect but also its softness to the steak.

Preparation : 10 minutes | Cooking : 15 minutes | Total time : 25 minutes
Ingredients for 5 steaks :
250 grams of plain "firm" tofu.
250g cooked beetroot in pieces
3 tbsp. cornstarch
3 tbsp of flour of your choice
1 shallot, minced
1 clove of garlic
4 sprigs of parsley, basil or other aromatic herbs
2 tbsp peanut butter
olive oil
salt, pepper

Preparation: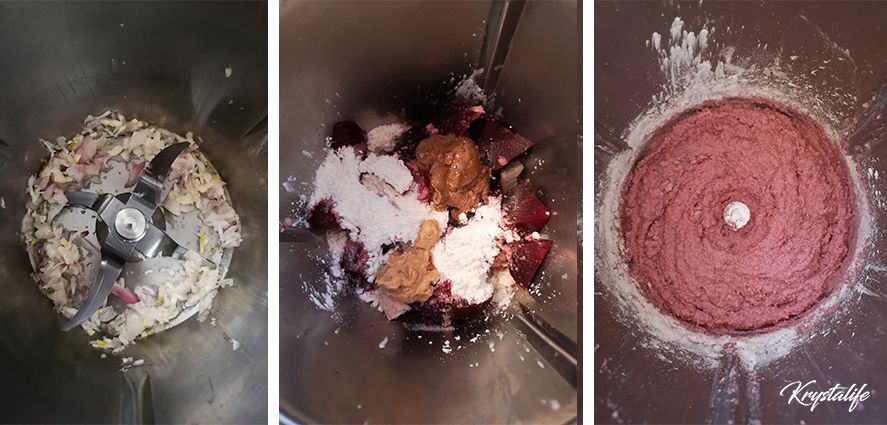 1/ Mix all the ingredients in your food processor.
If the preparation seems a little liquid, do not hesitate to add flour. Its consistency may vary depending on the beets and tofu used.
You have to have a dough that stands up to form the steaks.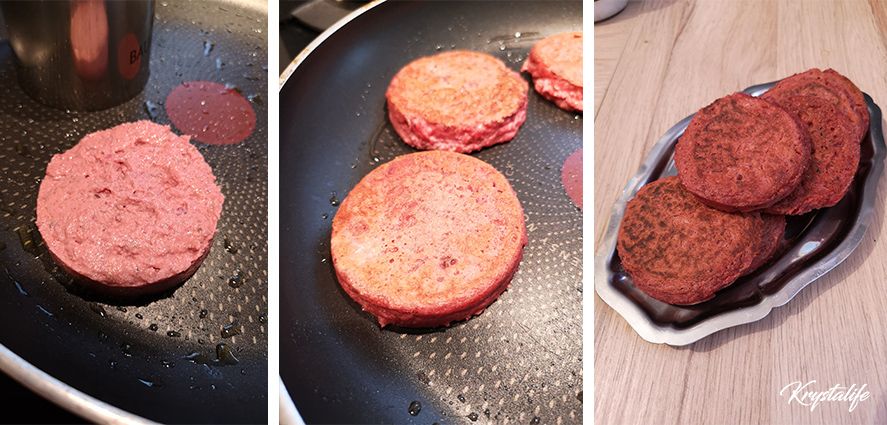 2/ Shape with your hands 5 balls to have 5 steaks (you can also make mini-steaks, it's up to you to choose the size that suits you).
You can crush the balls with your hands to form the steaks or use the underside of an oiled plate.
>> If you have a cookie cutter, you can use it directly in an oiled pan by putting a ball of dough inside. Oil the press well to prevent the preparation from sticking to it.
3/ In a hot oiled frying pan, cook the steaks until golden brown.