Here we go, another recipe with chocolate! No, I don't like chocolate! But this recipe is dear to my heart because it's special, completely atypical. This healthy & moist chocolate cake is flour-free, butter-free, naturally sweet (no added sugar) and incredibly tasty.
The magic ingredient is the date, which has a 2-in-1 function: it is the dried fruit that will replace flour and sugar. I confess that I'm a total fan because I always try to limit the addition of sugar and it's a perfect solution to treat yourself with a chocolate cake.
If you like extra moist cakes then I strongly advise you to try it, you won't be disappointed 😉

Preparation: 10 min | Cook time : 25 min | Total time: 35 minutes
Ingredients:
200g (7.5oz) 70% cocoa baking chocolate in pieces
200g (1 1/4 cup) of pitted dates
3 eggs
60ml (1/4 cup) coconut oil
1/2 teaspoon baking yeast
1/2 tbsp vanilla powder
Preparation:
1/ Preheat the oven to 180°c (350°F).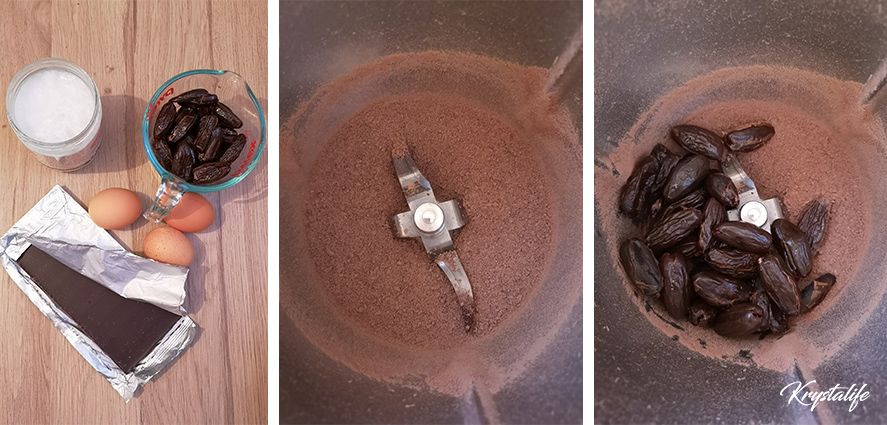 2/ In your food processor, mix the chocolate pieces and baking powder.
3/ Add the dates, eggs, coconut oil and vanilla powder. Blend again.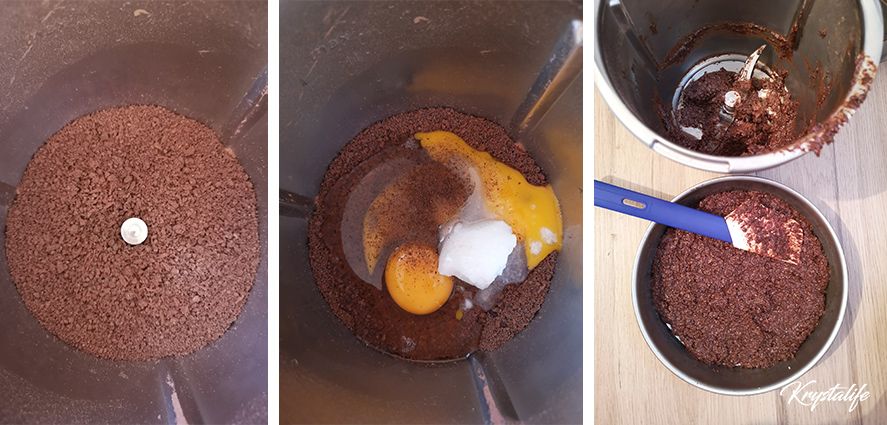 4/ Put this preparation in a mould to be missed (about 20x20cm) and flatten well so that it fits the mould perfectly.
5/ Bake for 25 minutes or until the tip of your knife comes out clean.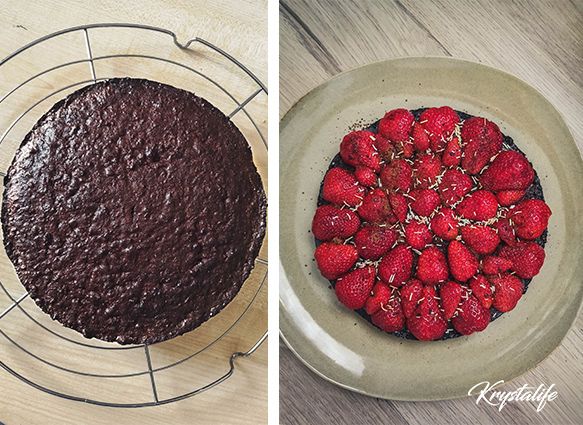 6/ Allow to cool a little before unmoulding.
You can eat the cake as is or decorate it as you wish. I added strawberries and some decorations to make it more festive.
If you like the recipe, leave me a comment, thank you! 🤗💞