Lately I've been wanting to make an express dessert with a lot of flavour. In total improvisation, I decided to make a light lemon coconut cream which is both easy to make and so good! This recipe is a healthy alternative to rich desserts, light and refreshing, perfect for any occasion. I served it with a chocolate cake and it was absolutely perfect.

Preparation : 10 minutes | Cooling : 1 hour | Total time : 1h10
Ingredients:
500ml milk (vegetable for me: almond milk)
2 large eggs
70-100g caster sugar (xylitol for me)
25g cornflour
10 drops of lemon essential oil
1-2 tablespoons of limoncello (depending on your taste), you can vary with rum.
200ml coconut cream
Xylitol :
This is a natural sugar, most often derived from birch bark. Its main advantage is that it has about half the calories of conventional sugar and a very low glycemic index.
Lemon essential oil promotes digestion, relieving bloating and digestive disorders. It also helps to eliminate toxins and waste from the body, thanks to its action on the liver and kidneys.
Preparation of the light lemon coconut cream
In a saucepan off the heat, add the milk, eggs, cornstarch, powdered sugar, and limoncello.
Bring to a boil over medium-low heat, stirring constantly with a whisk. Whisk until the mixture thickens to a creamy consistency (8-10 minutes).
Remove from heat and add lemon essential oil and coconut cream. Mix well.
Pour the light lemon coconut cream into glasses or ramekins.
Leave to cool at room temperature for 10 minutes, then refrigerate for at least 1 hour before serving.
Variation:
You can use any flavouring you like and replace the lemon with vanilla, cocoa powder or add spices.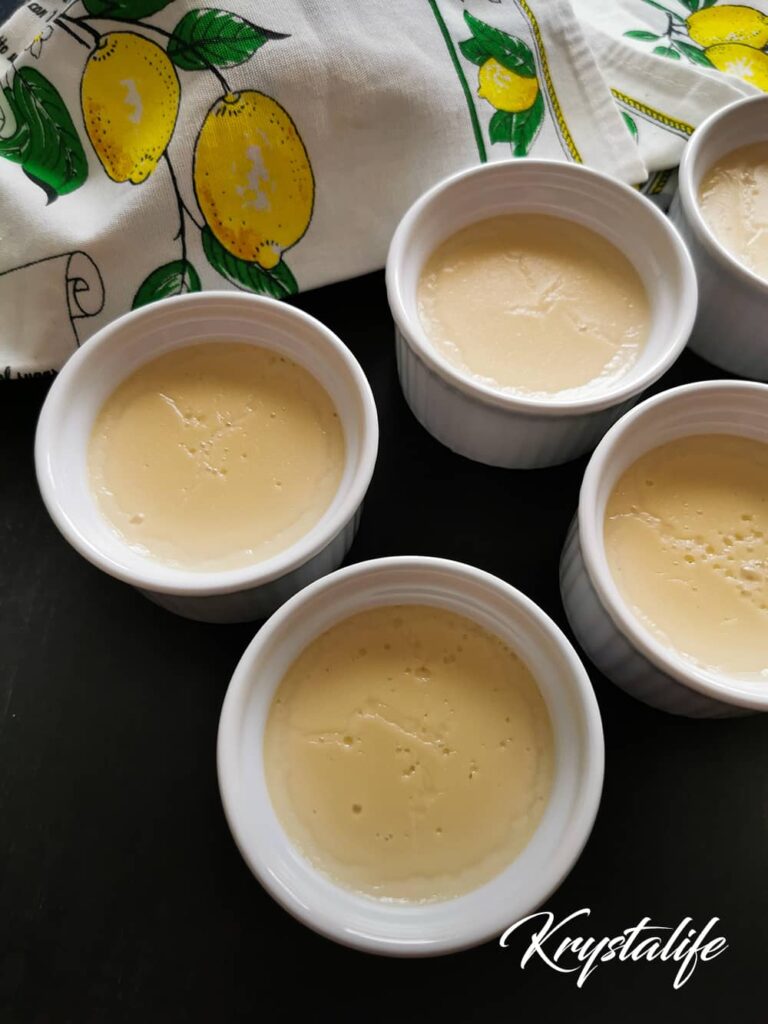 This recipe for lemon coconut light cream is simple, quick and delicious. With its creamy texture and tangy flavour, it will appeal to all lovers of light and fresh desserts. What's more, it can easily be personalised by adding fresh fruit or spices to vary the flavour. Don't hesitate to try it now and let your creativity run wild! Bon appétit !