A few days ago I was craving chocolate muffins, but I wanted to have a melting heart inside 🙂 Then I remembered that I had bought hazelnut spread – Nocciolata. I thought that the combination of the two was bound to be a winning one, and I was immediately won over! Many of you on Instagram reacted to my story so I'm happy to share my chocolate and Nocciolata muffin recipe with you 🙂
Of course, you can put the spread of your choice inside: chocolate, hazelnut, speculoos or even lemon curd. Anything is possible! You can be creative 😉
Preparation : 10min | Cooking time : 15min | Temps total : 25 min
Ingredients:
50g flour
60-80g sugar
150ml milk
1 egg
1/2 sachet of baking powder
50g melted butter
50g (approx) spread (Nocciolata for me)
30g of sugar-free cocoa
topping: hazelnuts, chopped roasted peanuts, … in pieces
Preparation:
If you have a food processor, add all the ingredients (except the spread) and blend for 30 seconds and the spread is ready!
Preheat the oven to 180°C.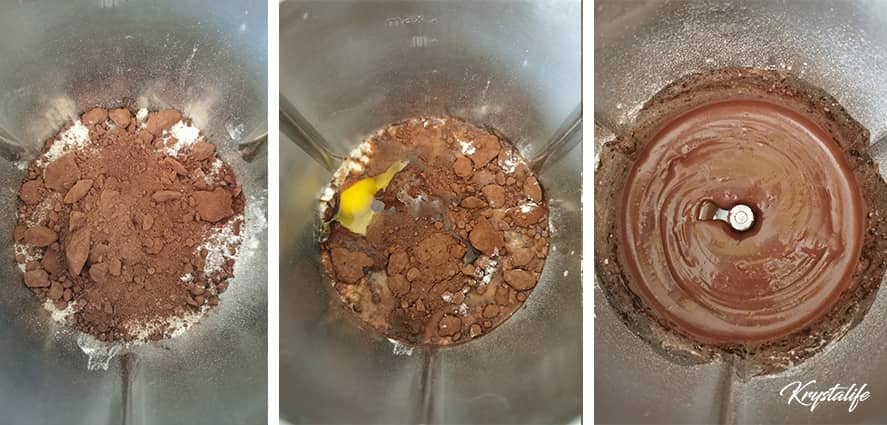 1/ Mix all the dry ingredients together and make a well in the middle.
2/ Add the beaten egg, milk and melted butter.
3/ Pour a large tablespoon of batter into oiled muffin tins.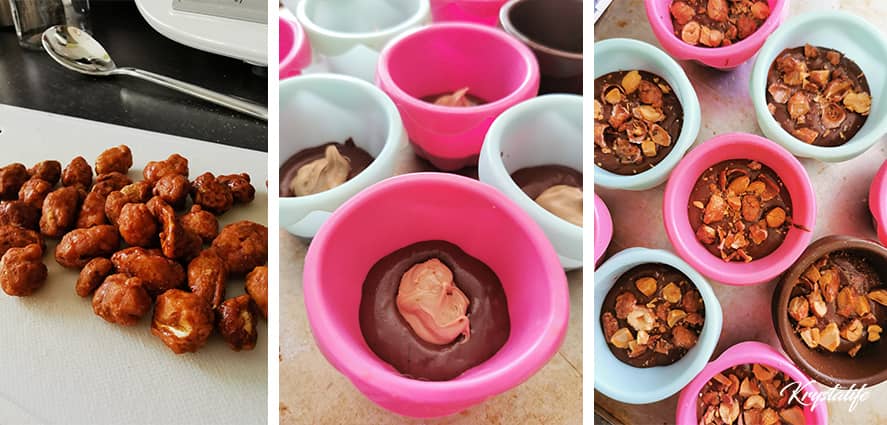 4/ Put a teaspoon of spread in the middle.
5/ Then cover again with batter. Leave room in the mould for the muffin to grow (no more than 3/4 of the mould).
6/ Repeat the operation for all the other moulds.
7/ Optional: add pieces of hazelnut or other nuts to add crunch to the muffins.
8/ Bake in the oven for about 15 minutes. Insert the tip of a knife to make sure it is cooked.