I wanted to make a vegan recipe with lentils and my choice went to the red lentil flatbread. Very easy and quick to make, they will help you out easily.
For this recipe, 2 main ingredients: red lentils and water!
The salt + pepper seasoning is obviously essential, but the choice of spices is very varied. You can flavour them to your taste.
Nutritional Information :
Red lentils are rich in protein, carbohydrates and fibre. They will also bring you vitamins: B1, B6, K and minerals: magnesium, iron.

Preparation : 5-10 minutes | Waiting : 5 minutes | Cooking : 10-15 minutes
Ingredients for 5 flatbread (pancake size):
200g of red lentil flour (you can mix red lentils)
300ml of water
1 level tablespoon of salt
pepper
spices / herbs of your choice (I put 1 teaspoon of herbes de Provence, a little turmeric, and 4 pieces of dried tomatoes finely chopped)
olive oil
Preparation:
If you don't have red lentil flour, you can blend 200g of lentils with a food processor.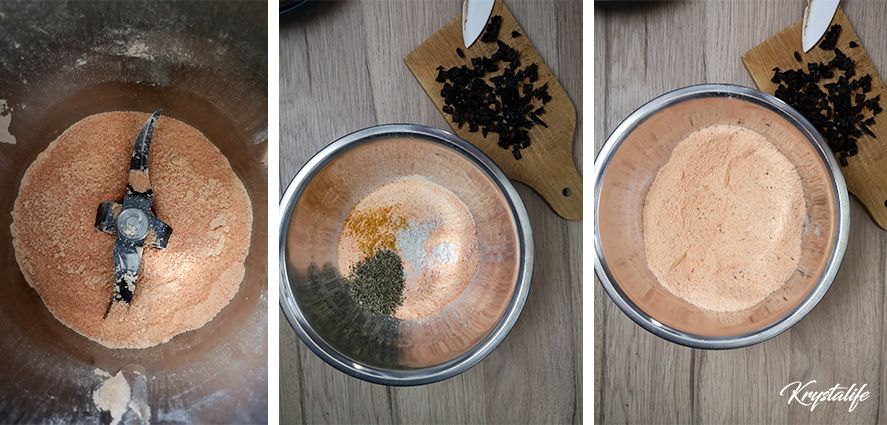 1/ In a salad bowl, put the red lentil flour and the seasoning (without the dried tomato pieces for the moment). Mix well.
It is recommended to add the larger pieces once the dough is homogeneous.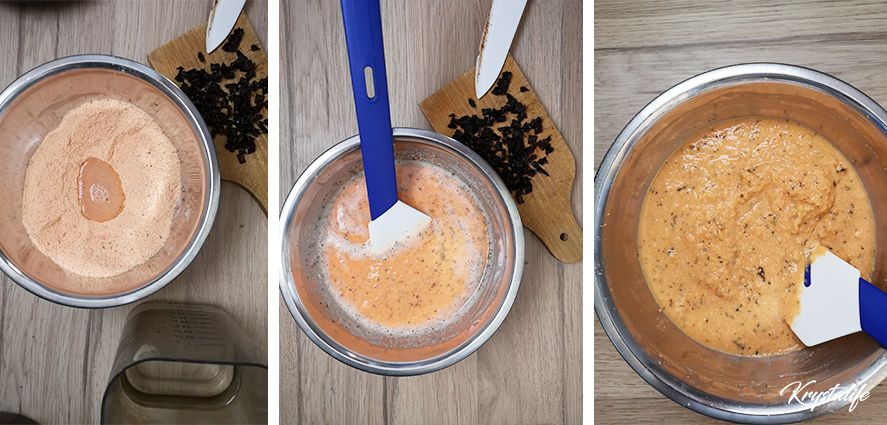 2/ Gradually add the water, mix until the preparation is homogeneous.
3/ Add the pieces of dried tomatoes, mix again.
4/ Leave to rest for about 5 minutes, the mixture will thicken.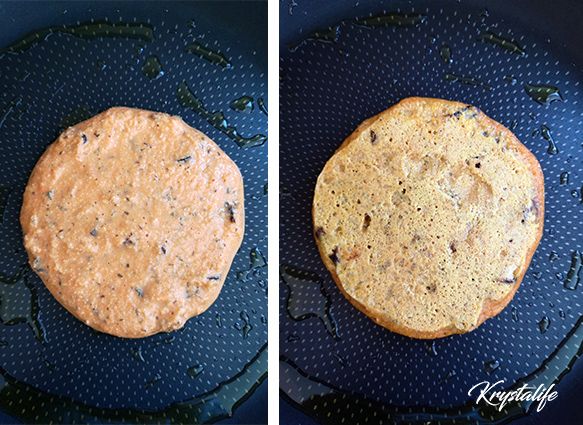 5/ Heat a frying pan with a little olive oil.
6/ With about a ladle of batter, make a pancake shape by flattening a little so that the thickness is homogeneous (about 7mm).
Cook for 2-3 minutes and then turn the flatbread over. Cook again for another 2-3 minutes.
Repeat until there is no more batter.
Tip: These coral lentil patties can be eaten hot or cold, on their own or with a spread.