Nothing like a muffin for dessert or to accompany a hot drink! This time, I decided to innovate a little and offer you a version with no added sugar and vegan. The sugar is replaced by a ripe banana and I've added chocolate chips. So who wants sugar free chocolate muffins?
As the muffin dough is sugar free, you can add a little cinnamon if you like, it is perfect to simulate sugar.
In this recipe it is the pieces of chocolate that bring the sweetness to the muffins.
Of course, the more chocolate you put in, the sweeter they will be. As I'm greedy, I like to put a packet of them! But you can adapt according to your desires 😉
It is possible to add blueberries, apple pieces, pieces of dried fruit, the possibilities are endless!

Preparation : 10 minutes | Cooking time : 20 min | Total time : 30 min
Ingredients for 6-7 sugar-free muffins:
1 ripe banana
120g almond milk
60g almond puree
65g wheat flour
65g of cornstarch
1/2 sachet of baking powder
spice powder: vanilla or cinnamon or cardamom, …
100g of chocolate pieces or fruit pieces (blueberries, apple, pear, …) according to your wishes 🙂

Preparation:
1/ Preheat the oven to 180°c (Th.6).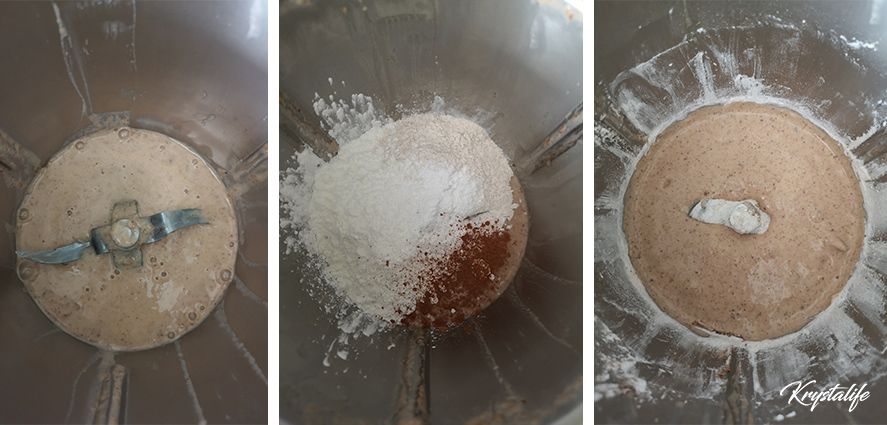 2/ Mix the banana, milk and almond butter.
3/ Add the flour, cornflour, yeast and spices. Mix again.
4/ Incorporate some of the chocolate pieces (you can keep some to put on top of your muffins).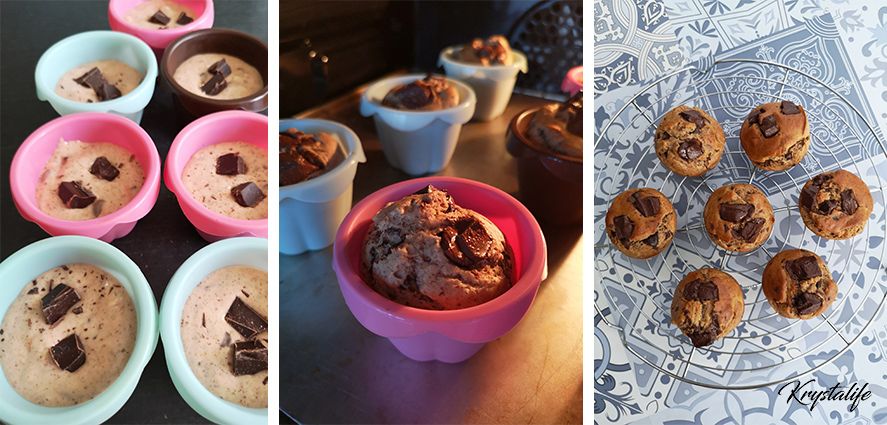 5/ Pour the preparation into oiled muffin tins then add a few pieces of chocolate on top.
6/ Bake for 20 minutes. Insert the tip of a knife to check the cooking, it should come out dry.
7/ Leave to cool a little before unmoulding.