Sometimes we lack inspiration to cook aubergines, and I share one of my favorite recipes with you. Very easy to make, your guests will love the delicious blend of this vegetable and feta cheese. For lactose intolerant people, you can of course replace feta cheese with smoked or flavoured tofu 😉
Sometimes we lack inspiration to cook aubergines, and I share one of my favorite recipes with you. Very easy to make, your guests will love the delicious blend of this vegetable and feta cheese. For lactose intolerant people, you can of course replace feta cheese with smoked or flavoured tofu;) We can still say that they are aubergines in greek style with olive oil and some olive pieces;)

Preparation : 15 minutes | Cooking : 35 +15 minutes
Ingredients for 6 people:
3 large aubergines
400g feta cheese (or flavoured tofu)
1 big clove of garlic or 2 small ones
2 cases of olive oil
pepper (salt at will, if the feta is already salted)
3 rusks
a little cider vinegar

Preparation :
1/ Preheat the oven to 200°C.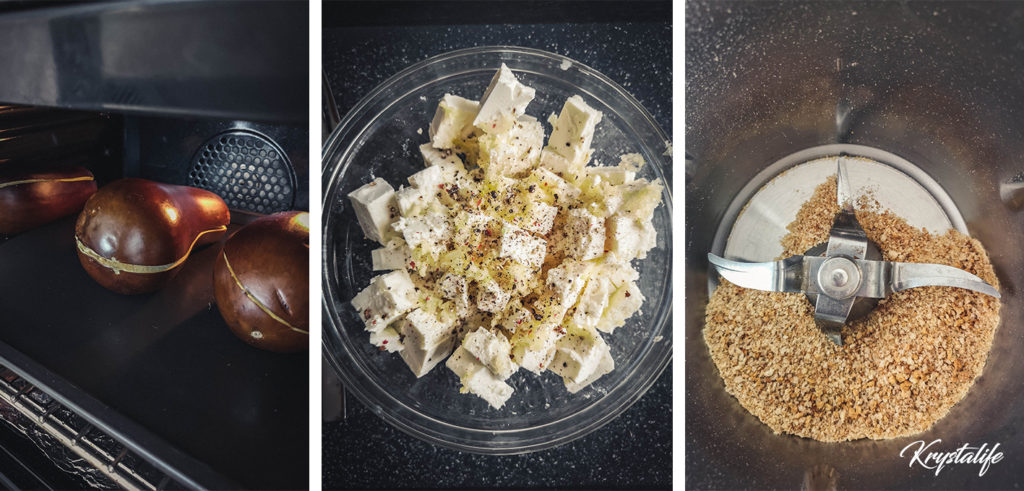 2/ Cut the aubergines in half and "reform" them.
3/ Place them on a baking sheet and put them in the oven for 30 to 40 minutes.
4/ Prepare the filling: put the feta cheese, finely chopped garlic, olive oil and pepper (salt if necessary) in a bowl. Mash and mix with a fork.
5/ Mix the rusks to obtain a breadcrumbs.
6/ Once the aubergines are cooked, remove them from the oven. Lower the oven to 160°c.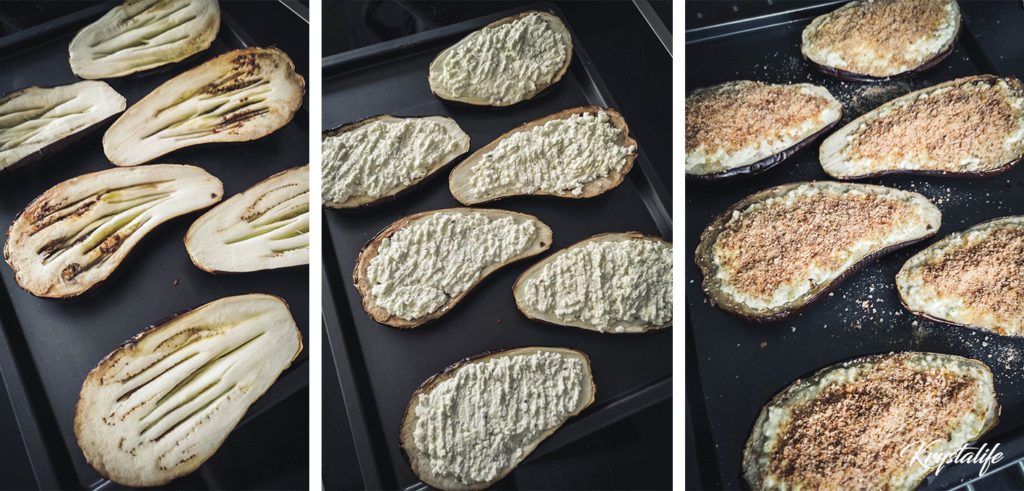 7/ Open the aubergines in half (beware they are very hot!) and cut the flesh.
8/ Add a little garnish on each eggplant. Then sprinkle with breadcrumbs.
9/ Bake the aubergines again for 15 minutes at 160°c.
10/ Before serving, pour a drizzle of cider vinegar over the breadcrumbs. And it's ready!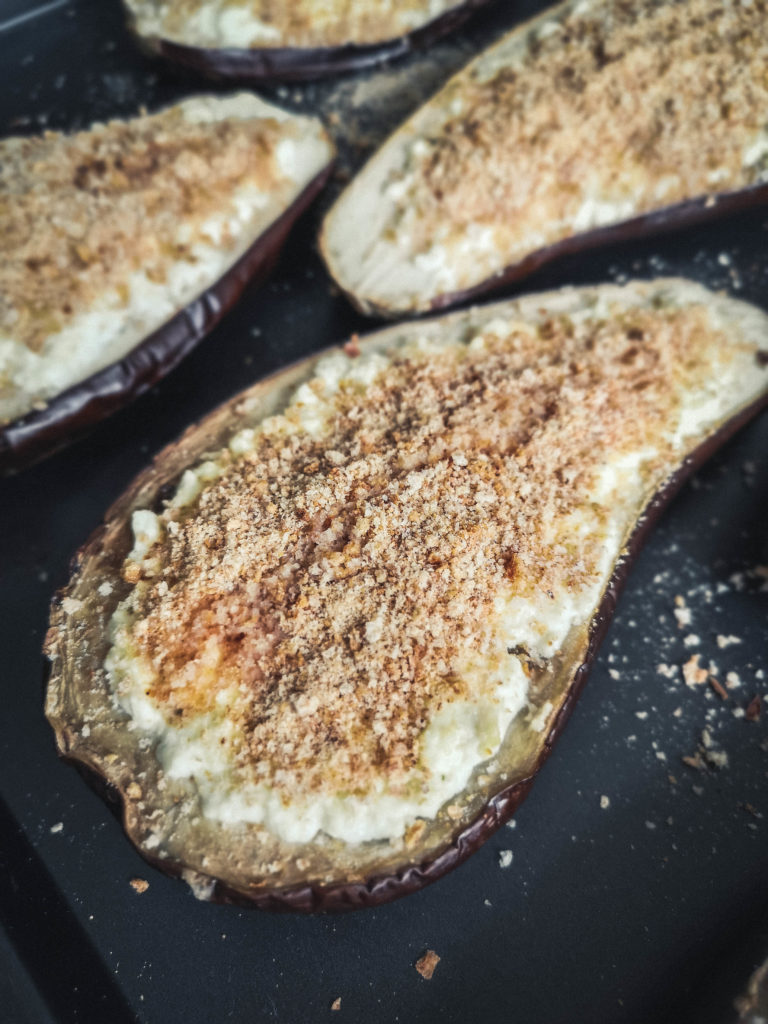 You can download the recipe of aubergines in greek style here !

You might also like