With the freshness coming back, we want to eat soup and the summer vegetables are still there, so let's create something good with tem! There's nothing like a little soup in the evening 👌 and it is so healthy! For this recipe I completely improvised and I liked it so much that I share it with you 🙂
Preparation : 7 minutes | Cooking : 30 minutes | Total time: 40 minutes

Ingredients for 6 people: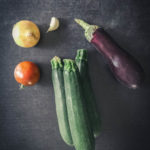 3 courgettes
1 eggplant
1 tomato
1 onion
1 clove of garlic
water
olive oil
salt, pepper

Preparation :
1/ Slice the onion and garlic clove and fry them in a large saucepan with two tablespoons of oil.
2/ Cut the courgettes, eggplant and tomato into pieces and add them to the mixture.
3/ Add water to the vegetables: be careful not to add too much water if you don't want the soup to be too liquid. The courgettes are full of water, put the water level at about 3/4 of the vegetables. It is better to add a little water after cooking if necessary.
4/ Season to your taste.
5/ Bake for about 30 minutes. You can stir the soup from time to time.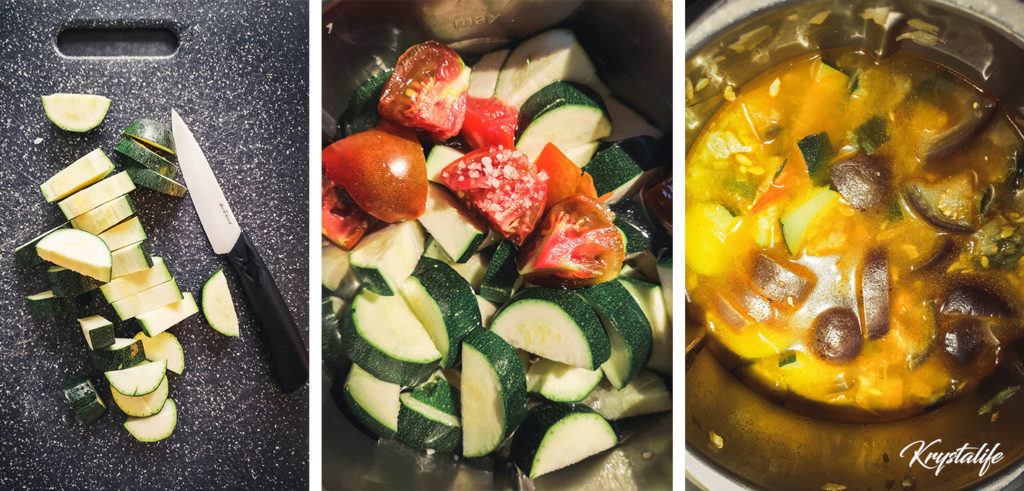 6/ Once cooked, mix the soup to obtain a velvety texture. If the texture is a little too compact, add a little water.
7/ You can eat it hot, with a little grated parmesan or comté cheese, and even cold if you prefer.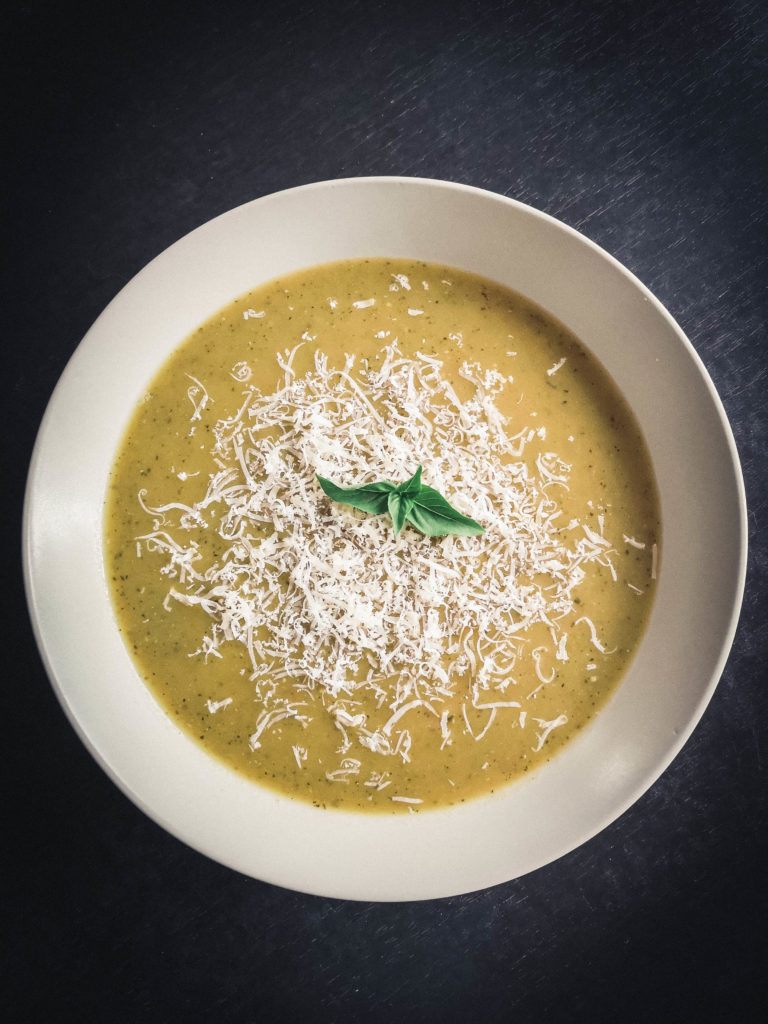 You might also like