Who likes pears?! Me! And probably you too! I love pears and I absolutely wanted to make a simple, easy recipe with few ingredients. For breakfast or dessert, these baked pears with walnut and honey can easily be served with yogurt or vanilla ice cream. Yes, it's absolutely delicious!
All right, I won't keep you waiting any longer, let's go for the recipe!

Preparation : 5 minutes | Cooking: 20 to 30 minutes | Total time: 30 min
Ingredients :
1 pear
2 tbsp. honey
25g crushed walnuts
ground cinnamon

Preparation :
1/ Preheat the oven to 180°c (350°F).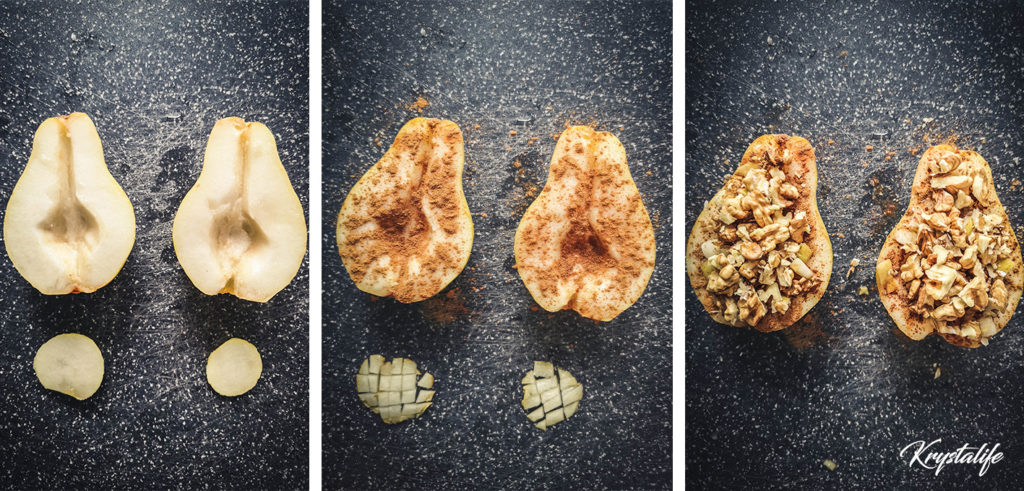 2/ Cut the pear in half and with a spoon, take the seeds (I cut a slice at the other end so that they are well stable).
3/ Sprinkle with cinnamon, garnish with nuts and small pieces of remaining pears and sprinkle with a teaspoon of honey each half.
4/ Place the pear halves on a baking sheet covered with baking paper.
5/ Bake 20 to 30 minutes at 180°c (350°F), the baking time depends on your oven.
6/ Remove from the oven, let cool and enjoy!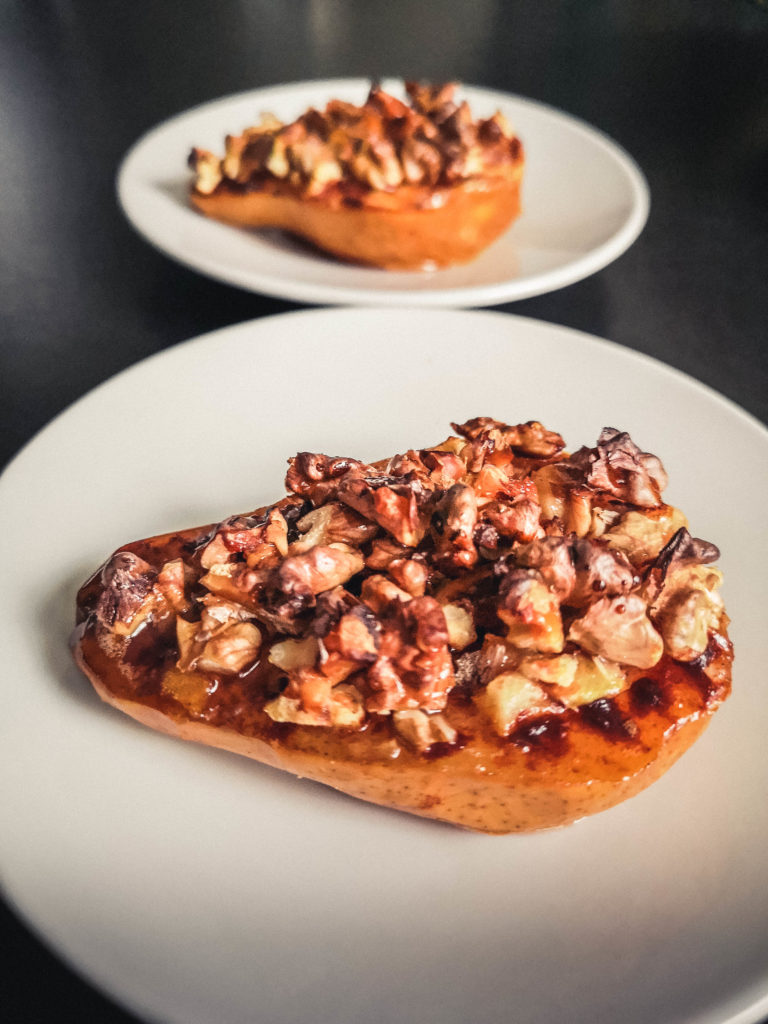 You might also like