From time to time we want a small snack, but cookies or other sweets are not always a very good alternative. So I looked into it and wanted to test the #healthy bites.
Here is a first recipe that I totally approve! Cinnamon brings an extra taste, if you don't like it, don't add it to your preparation.
But cinnamon is an excellent product: its antioxidant, anti-inflammatory and anti-bacterial properties are well known but it also helps to lower blood sugar levels (half a teaspoon of cinnamon during a meal would be enough to lower blood sugar levels by about 25%).

For about 10 bites:
1/2 cup / 70g cashews
1/2 cup / 65g oats
1/4 cup / 50g grated chocolate
1 tbsp crunchy peanut butter
4-5 dates
1 tbsp cinnamon
2 tbsp almond milk (even more depending on the consistency of the preparation)

Preparation: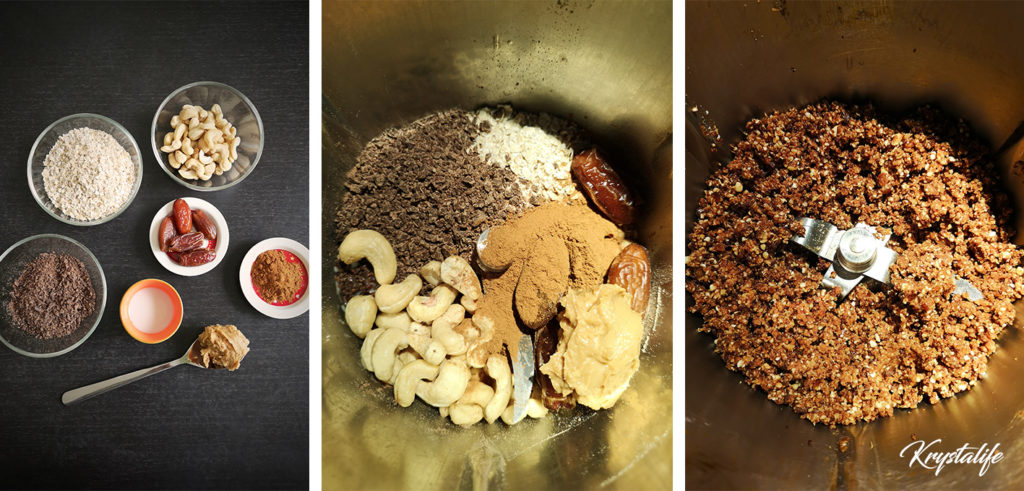 Mix all the ingredients in a blender until a homogeneous mixture is obtained. If the 2 tablespoons of almond milk are not enough, add a little bit to the preparation. On the other hand, if the mixture seems too "pasty" to you, add a little more oatmeal and remix.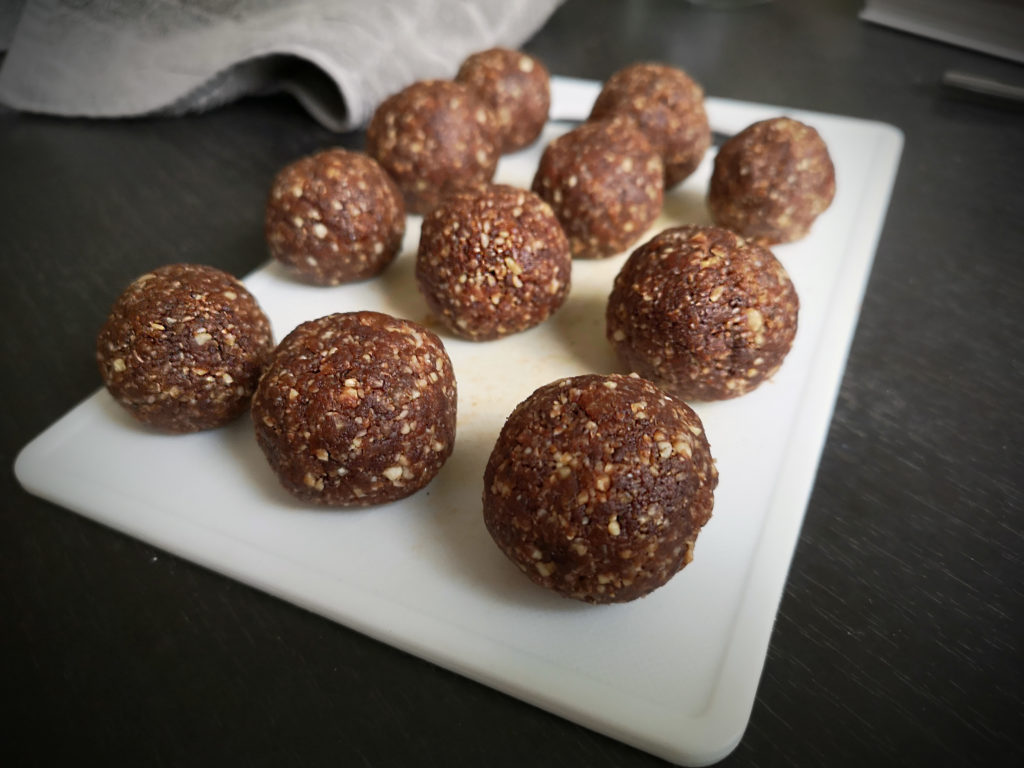 When the blend seems to have a good consistency, take a tablespoon and form balls with your hands.
Once finished, put them in the refrigerator until ready to serve.
Tips :
1/ You can freeze the bites without any problem and take them out when you need them 🙂
2/ If you don't have time to make balls, use a baking sheet covered with baking paper and spread the dough. Refrigerate until the dough has hardened and then cut squares with a knife or use a cookie cutter.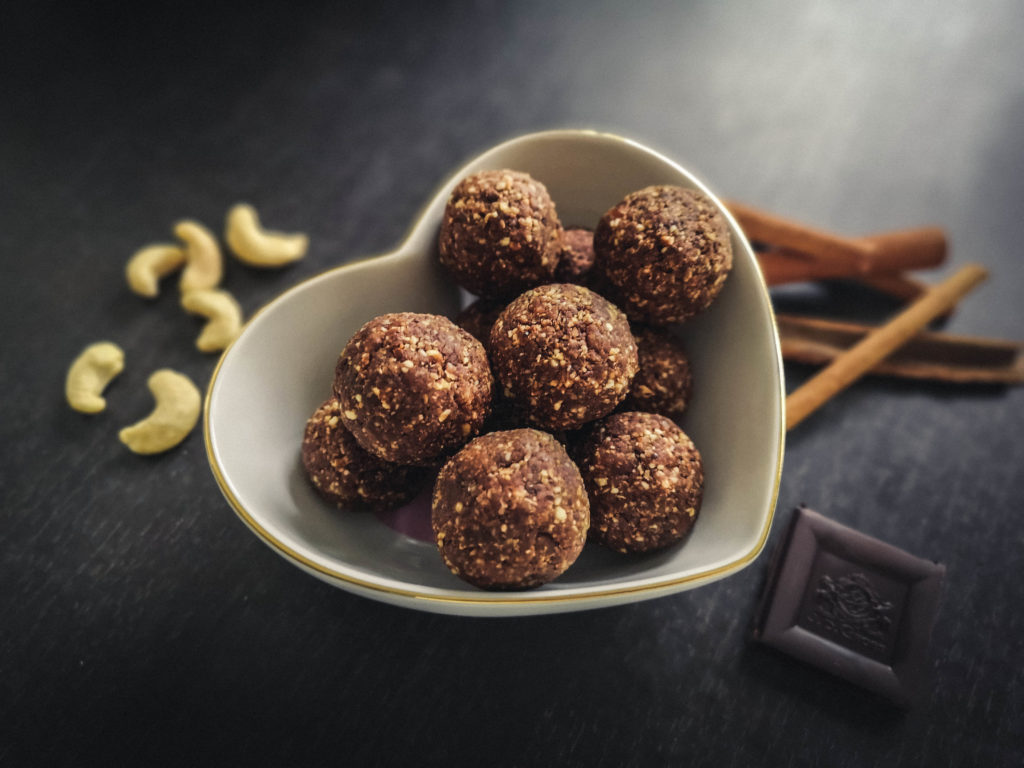 You might also like