I was about to make myself a vegetarian burger (recipe soon on the blog I promise 😉 ) and I thought I should keep the juice from the box of chickpeas to make myself a vegan chocolate mousse! 😋 Because the great gourmet that I am, can't miss a chocolate dessert and it's also anti-wasting!
This chocolate mousse is revolutionary, only two ingredients: the juice of a small can of chickpeas and chocolate. A very simple recipe to make.
The cooking juice of chickpeas (and other legumes) is simply amazing. It is called the aquafaba. It is composed of water and albumin, like the egg! Once the whites is stiff, you will be amazed by the consistency that is similar to egg whites!
And what about the taste? Try the recipe and you'll see, you don't feel anything! Well, just the chocolate 😉

Preparation : 10min | Total time : 1-2h
Ingredients for 2 to 4 persons
150g chocolate
juice from a small can of chickpeas (400g)

Preparation :
1/ Melt dark chocolate in top of double boiler over medium heat, stirring until smooth, about 5 minutes.
2/ Put the chickpea juice in a salad bowl or in the bowl of a robot.
3/ With a whisk or an electric mixer, whisk the juice up like egg whites. The texture will not be as firm as eggs but it is very close to them.
4/ Gradually add the chocolate to the whites and mix gently.
5/ Pour the mousse into small ramekins or glasses.
6/ Keep in the refrigerator for 1-2 hours, the foam will firm up.
7/ Before tasting, you can add pieces of nuts, hazelnuts, chocolate or other ingredients to the mousse.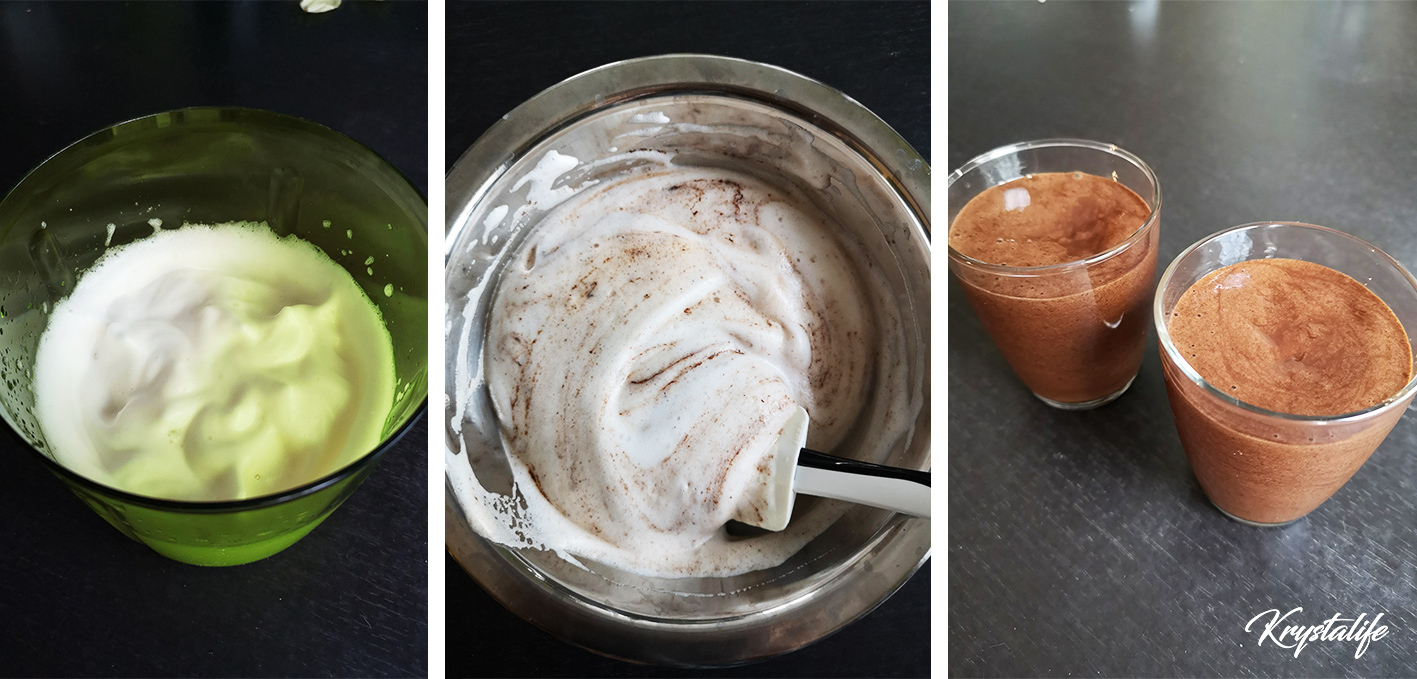 Tip: You can flavour the vegan chocolate mousse with a few drops of orange essential oil, mint, bitter almond flavour or with a little alcohol such as rum. Add the flavour to the melted chocolate and then mix with the egg whites.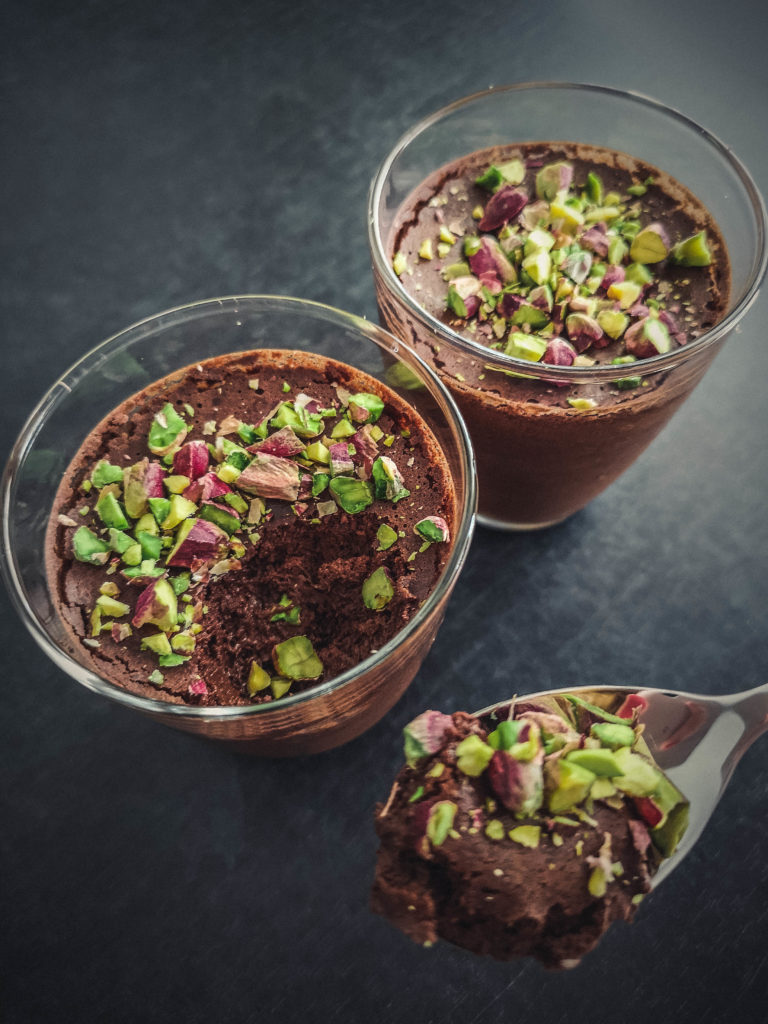 You might also like