Sometimes we have chocolate cravings 🍫, and lately the "chocolate addict" has been back! I wanted to make a tasty but also healthy recipe. The choice was made for this recipe that I loved! No scruples before the sun comes out, this recipe is just perfect!
I can already see your little apprehension when reading the red beans in the list of ingredients but don't worry! You don't taste it and the texture of the fondant is very good 👍.

Preparation : 10 minutes | Cook : 15 minutes
For 4-6 persons :
250-280g cooked red beans (1 small can)
200g dark chocolate dessert
3 eggs
3 tablespoons of agave syrup (you can use less or not at all!)
3 tablespoons of vegetable oil (olive, coconut,…)
Optional: pieces of hazelnuts or crushed almonds if you want to add crunch.

Preparation :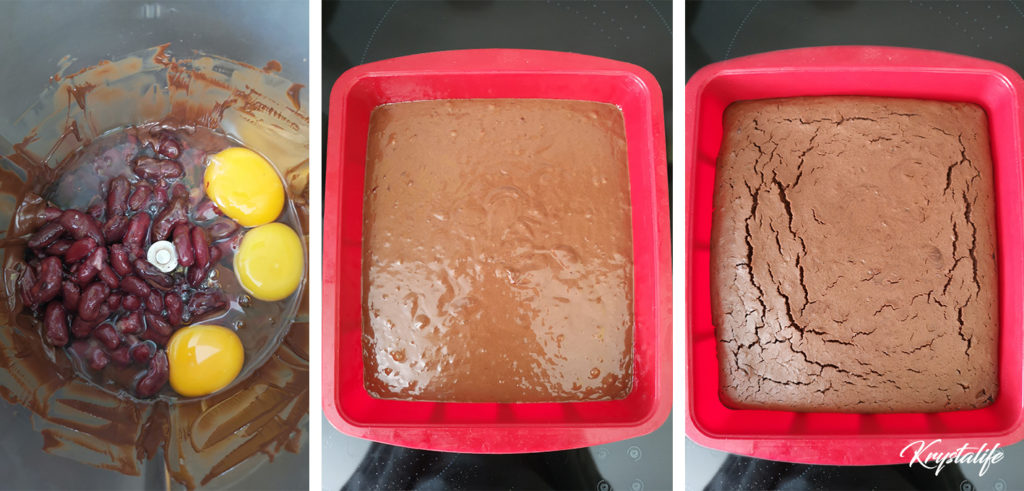 Preheat the oven to 180°c.
Melt the chocolate in a double boiler. (If you have a food processor, program 5 minutes at 55°c).
In a blender, add melted chocolate, kidney beans, eggs, agave syrup and oil. Mix until the batter is homogeneous.
Pour the preparation into a rectangular mould: oil the dish with a brush if necessary.
Bake for about 15-20 minutes.
Tip: The cake is crumbly when it comes out of the oven. Wait until it cools down before putting it on a rack or a serving dish.
Variant : With coconut oil 🥥, the fondant will have an exotic flavour 😋 .


You might also like