Sometimes we need a little snack to boost our energy. Of course, we avoid those that are too sweet! And to change from my previous recipe of chocolate & cinnamon bites, I made a version with coconut and matcha – a famous Japanese green tea that is very healthy. Here are my coconut & matcha energy bites!
Very easy and quick to make, with a food processor it is ready in 10 minutes. Time to mix and make about ten balls.
This recipe is deliberately low in sugar. If you wish to add more maple syrup, like 3 tablespoons, reduce the amount of coconut: 1/2 tablespoon for example.

Preparation : 10 minutes | Total time : 10 minutes
For a dozen bites.
Ingredients:
80g coconut powder (1 cup)
4 tbsp almond flour
2 tbsp of maple syrup
1 tbsp coconut oil (in solid form, a slightly rounded spoon)
1 tbsp Matcha green tea
Preparation: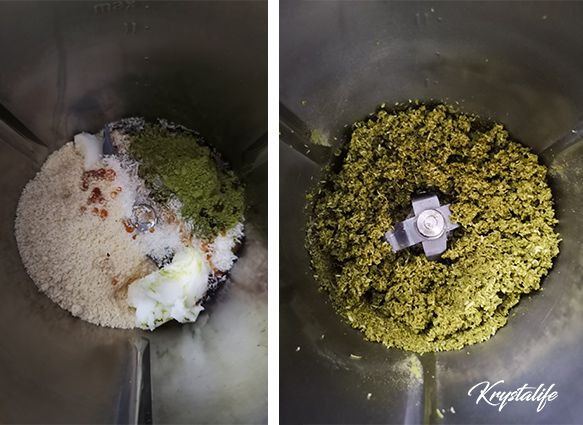 1/ Put all the ingredients in the bowl of your food processor.
2/ Blend until a homogeneous "granular" mixture is obtained.
3/ Shape the balls.
It is possible to freeze them and it is preferable to keep them in the fridge to keep them firm.