Today I will share with you my favorite recipe for delicious and very healthy pancakes! 😋 These sugar-free fat-free and lactose-free pancakes can also be gluten-free. It will then be necessary to pay attention to their texture which will be more fragile. I tried with rice flour, it is great as well 🙂
It's a recipe that I adapted after a few tests and corrections 😊. Very easy to do if you have a blender-mixer (or other food processor).
Preparation: 5 minutes | Cook: 15 minutes | Ready in  20 minutes
For about 6 tasty pancakes 🥞 you will need:
1 banana
1 egg
90gr of flour
100ml = 1/2cup = 4oz of vegetable milk
1 level teaspoon of baking soda
2 teaspoons of perfume (rum, orange blossom, as you wish) or some vanilla powder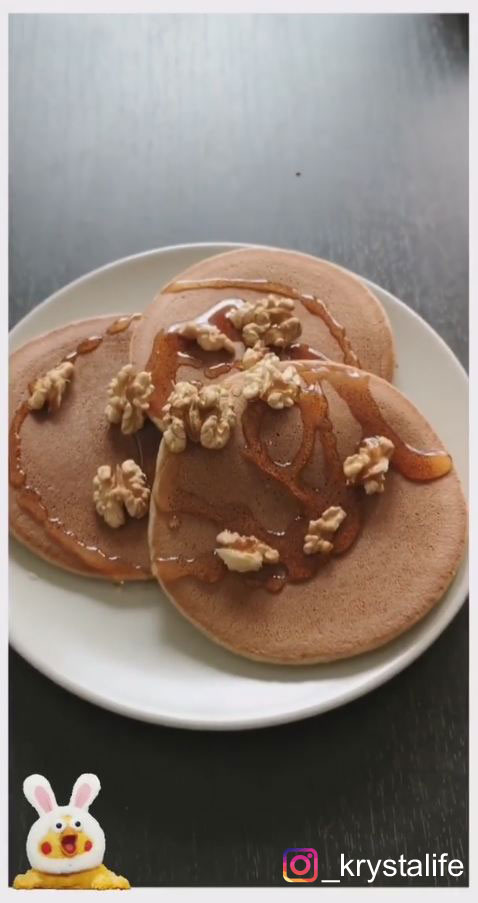 Preparation :
To save time, you can already preheat your stove over medium heat. If you do not have a non-stick frying pan, use a brush with olive or coconut oil.
1/ In the bowl of your robot, add the banana pieces and the egg. Mix until this mixture becomes foamy.
2/ Then add the rest of the ingredients: flour, vegetable milk, bicarbonate and perfume.
Your preparation is ready! All that's left is the cooking.
In a hot frying pan, place a ladle of batter. Bubbles will then appear, as soon as they cover the entire surface (about 1 minute or until golden) turn the pancake over on the other side for 1 minute.
Tip: For the most gourmands, you can add chocolate chips, fruits (blueberries,…) as soon as you have placed the ladle of batter in the pan before the bubbles form.
Download my recipe of sugar-free fat-free and lactose-free pancakes here!

You might also like