The title may not make you dream, but this alternative to traditional pizza is worth a try!
You don't like cauliflower too much? this recipe will reconcile you with this vegetable. Whether you are on a diet or simply want to eat a healthy diet, this recipe is inspired by Nathalie Nguyen's.
However, be sure to use a fresh cauliflower. Otherwise, it will taste stronger and more pronounced in your pizza.

Preparation : 15 min | Cook : 30-40 min
For 1 pizza :
Cauliflower crust :
1 cauliflower
1 egg
50g of comté cheese or grated parmesan cheese
oregano or herbal mixture for pizza (oregano, marjoram and pili-pili)
salt and pepper
Garnish :
concentrated tomato sauce
3-4 artichoke hearts
mozzarella / grated cheese
2 mushrooms
oregano
a few basil leaves

Preparation :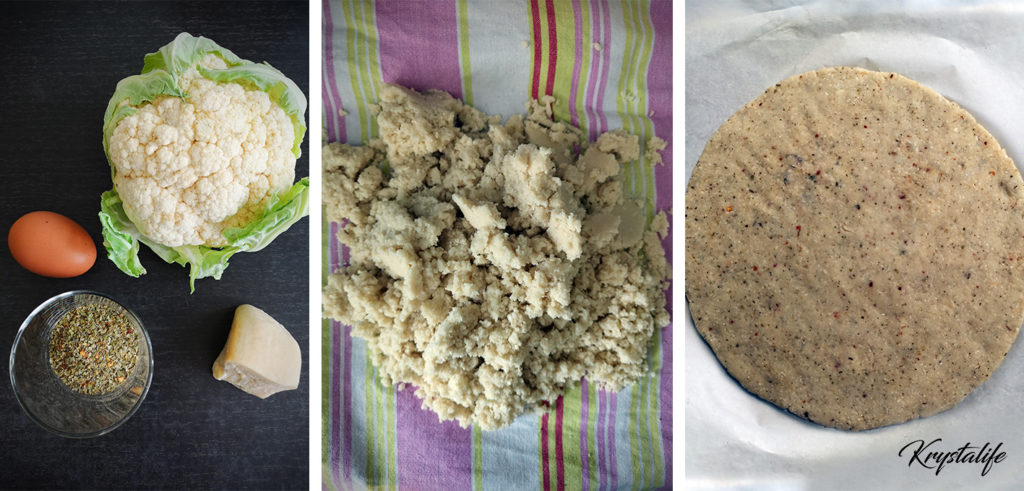 Cut the cauliflower flowers and mix them to obtain grains like semolina. Pour them into a cloth and wring out the grains. The cauliflower water will drain off. This is an important step to ensure that the preparation is not liquid.
Mix the egg, grated Parmesan / Comté cheese and oregano and add the cauliflower grains. The texture should look like a pizza dough. Spread the dough on a baking sheet covered with baking paper. Bake for 20 minutes at 180°c in the oven or until browned.
Once the crust is cooked, cover it with tomato sauce, artichoke, cheese and oregano. Bake again for 10-15 minutes at 180°c.
Add fresh mushroom slices and basil, the pizza is ready!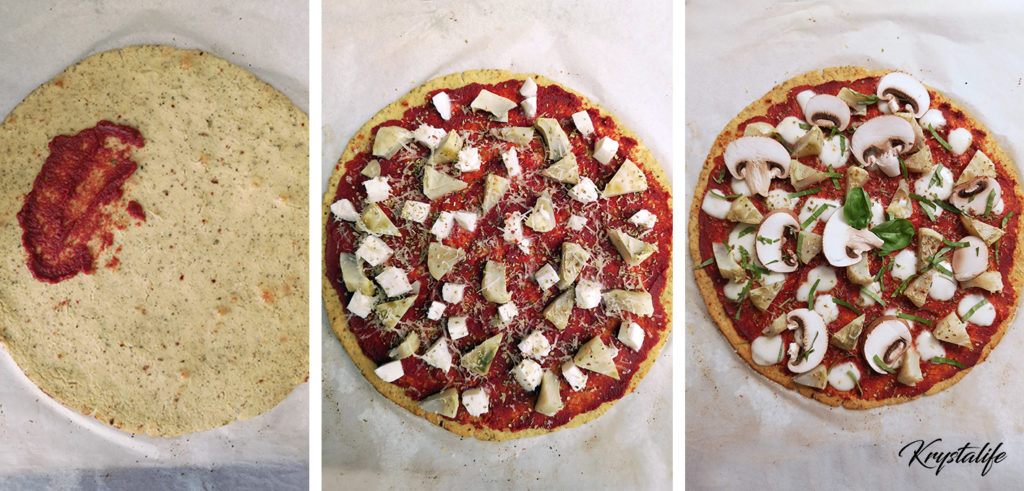 What do you think of this pizza?! If you want something new, now is the right time to try it! 😉

You might also like